The Republic
Spiral-Bound | September 14, 2007
Plato, Desmond Lee (Translated by), Melissa Lane (Introduction by)
Rebinding by Spiralverse™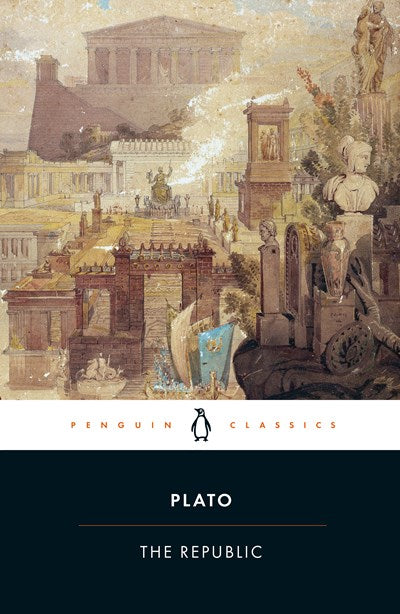 Plato's The Republic is widely acknowledged as the cornerstone of Western philosophy.

Presented in the form of a dialogue between Socrates and three different interlocutors, it is an inquiry into the notion of a perfect community and the ideal individual within it. During the conversation other questions are raised: what is goodness; what is reality; what is knowledge? The Republic also addresses the purpose of education and the role of both women and men as "guardians" of the people. With remarkable lucidity and deft use of allegory, Plato arrives at a depiction of a state bound by harmony and ruled by "philosopher kings."

For more than seventy years, Penguin has been the leading publisher of classic literature in the English-speaking world. With more than 1,700 titles, Penguin Classics represents a global bookshelf of the best works throughout history and across genres and disciplines. Readers trust the series to provide authoritative texts enhanced by introductions and notes by distinguished scholars and contemporary authors, as well as up-to-date translations by award-winning translators.
Plato (c. 427–347 b.c.) founded the Academy in Athens, the prototype of all Western universities, and wrote more than twenty philosophical dialogues.

Desmond Lee (1908–1993) taught for many years at Cambridge University and also translated Plato's Timaeus and Critias for Penguin Classics.