The Westing Game (Puffin Modern Classics)
Spiral-Bound | April 12, 2004
Ellen Raskin
Rebinding by Spiralverse™
★★★★☆+ from 50,001 + ratings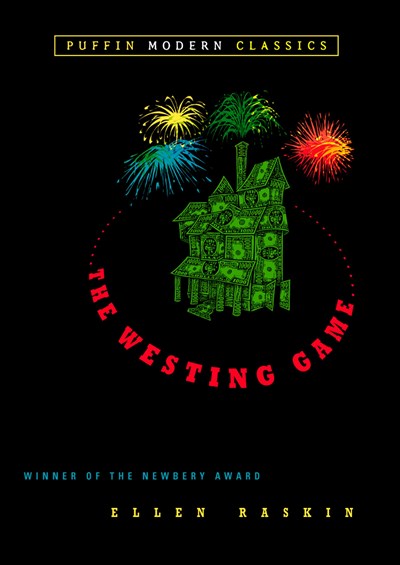 A Newbery Medal Winner

"A supersharp mystery...confoundingly clever, and very funny." —Booklist, starred review
A bizarre chain of events begins when sixteen unlikely people gather for the reading of Samuel W. Westing's will. And though no one knows why the eccentric, game-loving millionaire has chosen a virtual stranger—and a possible murderer—to inherit his vast fortune, on things for sure: Sam Westing may be dead…but that won't stop him from playing one last game!
Winner of the Newbery Medal
Winner of the Boston Globe/Horn Book Award
An ALA Notable Book
"Great fun for those who enjoy illusion, word play, or sleight of hand." —The New York Times Book Review

"A fascinating medley of word games, disguises, multiple aliases, and subterfuges—a demanding but rewarding book." —The Horn Book
Ellen Raskin was born in Milwaukee, Wisconsin, and grew up during the Great Depression. She was the author of several novels, including the Newbery Medal-winning The Westing Game, the Newbery Honor-winning Figgs & Phantoms, The Tattooed Potato and other clues, and The Mysterious Disappearance of Leon (I Mean Noel). She also wrote and illustrated many picture books and was an accomplished graphic artist. She designed dust jackets for dozens of books, including the first edition of Madeleine L'Engle's classic A Wrinkle in Time. Ms. Raskin died at the age of fifty-six on August 8, 1984, in New York City.