Love in the Time of Cholera
Spiral-Bound | October 5, 2007
Gabriel García Márquez
Rebinding by Spiralverse™
★★★☆☆+ from 50,001 + ratings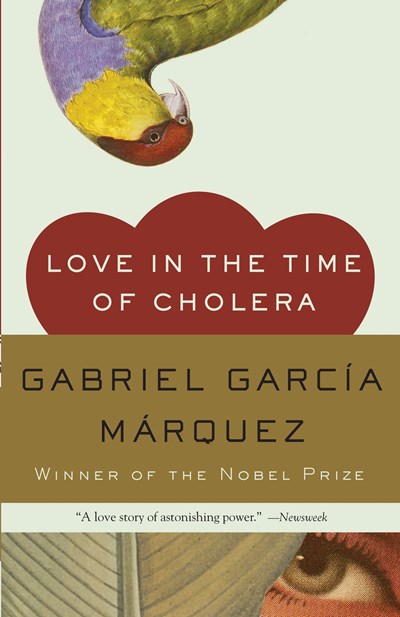 INTERNATIONAL BESTSELLER • "A love story of astonishing power" (Newsweek), the acclaimed modern literary classic by the beloved Nobel Prize-winning author.

In their youth, Florentino Ariza and Fermina Daza fall passionately in love. When Fermina eventually chooses to marry a wealthy, well-born doctor, Florentino is devastated, but he is a romantic. As he rises in his business career he whiles away the years in 622 affairs--yet he reserves his heart for Fermina. Her husband dies at last, and Florentino purposefully attends the funeral. Fifty years, nine months, and four days after he first declared his love for Fermina, he will do so again.
"This shining and heartbreaking novel may be one of the greatest love stories ever told." —The New York Times Book Review

"A love story of astonishing power and delicious comedy . . . humane, richly comic, almost unbearably touching and altogether extraordinary." —Newsweek

"Brilliant, provocative…magical…splendid writing." —Chicago Tribune

"Beguiling, masterly storytelling…. García Márquez writes about love as saving grace, the force that makes life worthwhile." —Newsday

"A sumptuous book…[with] major themes of love, death, the torments of memory, the inexorability of old age." —The Washington Post Book World

"The greatest luxury, as in all of García Márquez's books, is the eerie, entirely convincing suspension of the laws of reality . . . the agelessness of the human story as told by one of this century's most evocative writers." —Anne Tyler, Chicago Sun-Times Book Week
GABRIEL GARCÍA MÁRQUEZ was born in Colombia in 1927. He was awarded the Nobel Prize in Literature in 1982. He is the author of many works of fiction and nonfiction, including One Hundred Years of Solitude, Love In The Time Cholera, The Autumn Of The Patriarch, The General In His Labyrinth, and News Of A Kidnapping. He died in 2014.