Winter Garden: A Novel
Spiral-Bound | January 4, 2011
Kristin Hannah
Rebinding by Spiralverse™
★★★★☆+ from 50,001 + ratings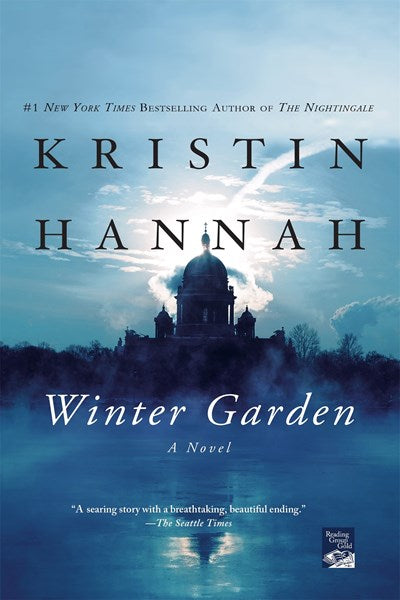 Can a woman ever really know herself if she doesn't know her mother?From the author of the smash-hit bestseller Firefly Lane and True Colors comes a powerful, heartbreaking novel that illuminates the intricate mother-daughter bond and explores the enduring links between the present and the pastMeredith and Nina Whitson are as different as sisters can be. One stayed at home to raise her children and manage the family apple orchard; the other followed a dream and traveled the world to become a famous photojournalist. But when their beloved father falls ill, Meredith and Nina find themselves together again, standing alongside their cold, disapproving mother, Anya, who even now, offers no comfort to her daughters. As children, the only connection between them was the Russian fairy tale Anya sometimes told the girls at night. On his deathbed, their father extracts a promise from the women in his life: the fairy tale will be told one last time—and all the way to the end. Thus begins an unexpected journey into the truth of Anya's life in war-torn Leningrad, more than five decades ago. Alternating between the past and present, Meredith and Nina will finally hear the singular, harrowing story of their mother's life, and what they learn is a secret so terrible and terrifying that it will shake the very foundation of their family and change who they believe they are.
"It's a tearjerker, but the journey is as lovely—and haunting—as a snow filled winter's night."
— People magazine

"Readers will find it hard not to laugh a little and cry a little more as mother and daughters reach out to each other just in the nick of time."
— Publishers Weekly

"Winter Garden is Kristin Hannah's best written and most deeply affecting novel yet."
— The Huffington Post

"This tearjerker weaves a convincing historical novel and contemporary family drama..."
— Library Journal

"A…searing story with a breathtaking, beautiful ending."
— The Seattle Times
Kristin Hannah is the New York Times bestselling author of novels including Night Road, Firefly Lane, and True Colors. She was born in Southern California and moved to Western Washington when she was eight. A former lawyer, Hannah started writing when she was pregnant and on bed rest for five months. Writing soon became an obsession, and she has been at it ever since. She is the mother of one son and lives with her husband in the Pacific Northwest and Hawaii.