Things I Wish I Told My Mother: The Perfect Mother-Daughter Book Club Read
Spiral-Bound | April 10, 2023
Susan Patterson, Susan DiLallo, James Patterson
Rebinding by Spiralverse™
★★★★☆+ from 1,001 to 10,000 ratings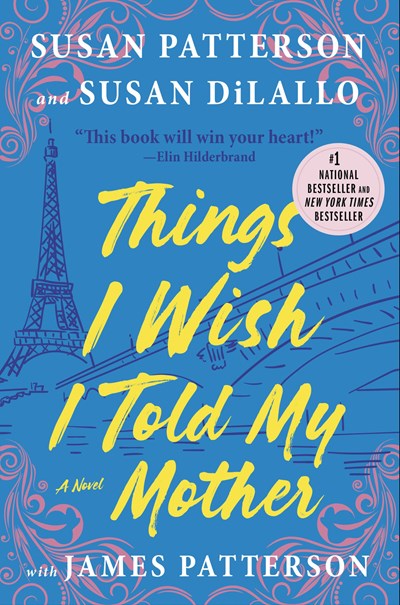 "Every mother and daughter should have conversations that change their lives. This book will win your heart!" –Elin Hilderbrand, author of The Hotel Nantucket

A mother and daughter on vacation in Paris unpack a lifetime of secrets and hopes—with a giant Pattersonian twist at the end!

Every daughter has her own distinctive voice, her inimitable style, and her secrets.
Laurie is an artist, a collector of experiences. She travels the world with a worn beige duffel bag.

Every mother has her own distinctive voice, her inimitable style, and her secrets.
"Dr. Liz," Laurie's mother, is an elegant perfectionist who travels the world with a matched set of suitcases.
When Laurie surprises her mother with a dream vacation, it brings an unexpected sparkle to her eyes. So begins Things I Wish I Told My Mother. You will wish this novel never ends.
"Diverting mother-daughter tale."—Booklist
Susan Solie Patterson has a Bachelor of Science/Master of Fine Arts degree from the University of Wisconsin-Madison, where she was an All-American swimmer. She is the author of Big Words for Little Geniuses, a New York Times bestseller.

Susan DiLallo is a lyricist, librettist, and humor columnist. A former advertising creative director, she lives in New York City.

James Patterson is the world's bestselling author. The creator of Alex Cross, he has produced more enduring fictional heroes than any other novelist alive. He lives in Florida with his family.