The Color Monster: A Story About Emotions
Spiral-Bound | September 4, 2018
Anna Llenas
Rebinding by Spiralverse™
★★★★☆+ from 1,001 to 10,000 ratings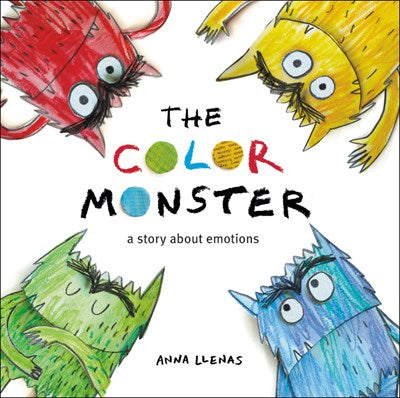 Unpack feelings with color in this international bestseller that helps young readers identify emotions and feel more in control.

One day, Color Monster wakes up feeling very confused. His emotions are all over the place; he feels angry, happy, calm, sad, and scared all at once! To help him, a little girl shows him what each feeling means through color. As this adorable monster learns to sort and define his mixed up emotions, he gains self-awareness and peace as a result. Everyone will enjoy sharing this concept book that taps into both socio-emotional growth and color concepts in a simple, friendly way.
2019 International Literacy Association/Children's Book Council Children's Choices List
Over 25 translations for The Color Monster
More than 1.5 million copies sold internationally
"Llenas finds an approachable way for kids to identify feelings, and allows for the understanding that one can have many emotions at once... A great guide and conversation starter."—School Library Journal
"The multimedia illustrations are downright splendid."—Kirkus Reviews
"Helps process emotions using beautiful, affirming language.... Visually rich and poetically told."—Booklist
"[An] inviting exploration of colors and emotions.... The story should resonate with children whose emotions are not always easy to control."—The Horn Book
Anna Llenas is an author, illustrator, and art therapist. Before creating her worldwide favorite The Color Monster, she was a graphic designer and creative director, working with top brands in Spain. Anna is the creator of Products Anna Llenas, a brand of clever home goods, and also the author of Little Mole, Labyrinth of the Soul, The Emptiness, I Love You (Almost Always), The Sun Is Late, If I Were a Cat, Journal of Emotions, and What's the Matter, Miola? In addition, she illustrated Ratolina Goes to the Circus. She lives in Barcelona.