Summer Island: A Novel
Spiral-Bound | November 2, 2004
Kristin Hannah
Rebinding by Spiralverse™
★★★☆☆+ from 50,001 + ratings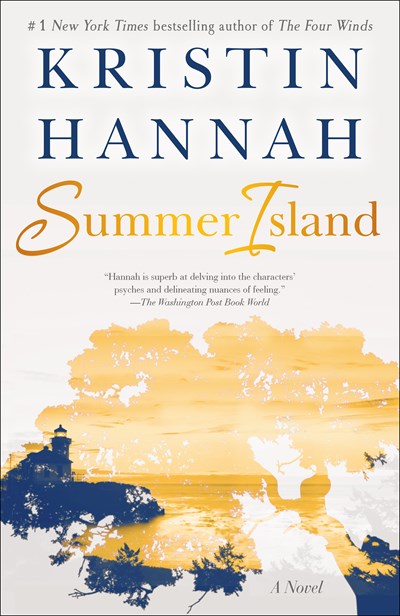 NEW YORK TIMES BESTSELLER • The author of the cherished bestseller On Mystic Lake returns with a poignant, funny, luminous novel about a mother and daughter--the complex ties that bind them, the past that separates them, and the healing that comes with forgiveness.

"[Kristin] Hannah is superb at delving into the characters' psyches and delineating nuances of feeling."—Washington Post Book World

Years ago, Nora Bridge walked out on her marriage and left her daughters behind. She has since become a famous radio talk-show host and newspaper columnist beloved for her moral advice. Her youngest daughter, Ruby, is a struggling comedienne who uses her famous mother as fuel for her bitter, cynical humor. When the tabloids unearth a scandalous secret from Nora's past, their estrangement suddenly becomes dramatic: Nora is injured in an accident and a glossy magazine offers Ruby a fortune to write a tell-all about her mother. Under false pretenses, Ruby returns home to take care of the woman she hasn't spoken to for almost a decade.

Nora insists they retreat to Summer Island in the San Juans, to the lovely old house on the water where Ruby grew up, a place filled with childhood memories of love and joy and belonging. There Ruby is also reunited with her first love and his brother. Once, the three of them had been best friends, inseparable. Until the summer that Nora had left and everyone's hearts had been broken. . . .

What began as an expose evolves, as Ruby writes, into an exploration of her family's past. Nora is not the woman Ruby has hated all these years. Witty, wise, and vulnerable, she is desperate to reconcile with her daughter. As the magazine deadline draws near and Ruby finishes what has begun to seem to her an act of brutal betrayal, she is forced to grow up and at last to look at her mother--and herself--through the eyes of a woman. And she must, finally, allow herself to love.

Summer Island is a beautiful novel, funny, tender, sad, and ultimately triumphant.
"KRISTIN HANNAH IS A GIFTED AUTHOR WHO KNOWS THE MOST SECRET, TENDER PARTS OF THE HUMAN HEART AND SOUL. . . . [She] shows us the potential and the power of love."
—TAMI HOAG

"A FASCINATING STORY OF LOVE, HEALING, FORGIVENESS, AND RENEWAL . . . Certain to strike a chord in the hearts of mothers and daughters everywhere."
—Tulsa World

"MANY A DAUGHTER WILL SEE SOMETHING OF HERSELF IN RUBY."
—People

Kristin Hannah is the bestselling author of On Mystic Lake, Angel Falls, Distant Shores, Between Sisters, and The Things We Do For Love. She lives with her husband and son in the Pacific Northwest. Visit her online at www.kristinhannah.com.