If Animals Kissed Good Night
Spiral-Bound | June 3, 2014
Ann Whitford Paul, David Walker (Illustrated by)
Rebinding by Spiralverse™
★★★★☆+ from 1,001 to 10,000 ratings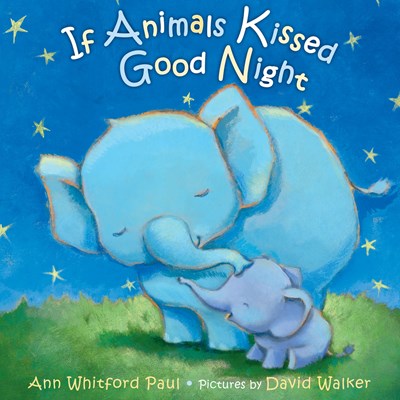 Now in a board book! A mother and child imagine a world full of baby animals being kissed good night.
If animals kissed
like we kiss good night,
Giraffe and his calf
would stretch their necks high
and kiss just beneath
the top of the sky.
In a cozy bedtime chat with her mom, a young girl wonders how animal families might say good night. Would Wolf and his pup "kiss and then HOWL"? Would Bear and her cub "kiss and then GROWL"? But what about Sloth and her baby? They move soooo slooowwwww . . . they're sure to be kissing from early evening until long after everyone else is fast asleep!
With whimsical art and playful rhyming verse, this picture book is now in board book format for the first time, perfect for bedtime snuggles.
If Animals Kissed Good Night (hardcover edition):
ANN WHITFORD PAUL and DAVID WALKER collaborated on Little Monkey Says Good Night, a Bank Street Best Children's Book of the Year, which Kirkus Reviews praised as "a perfect good-night read." Ms. Paul lives in Los Angeles, California. Mr. Walker lives in Chapel Hill, North Carolina.