Ottolenghi Flavor: A Cookbook
Spiral-Bound | October 13, 2020
Yotam Ottolenghi, Ixta Belfrage, Tara Wigley
Rebinding by Spiralverse™
★★★★☆+ from 1,001 to 10,000 ratings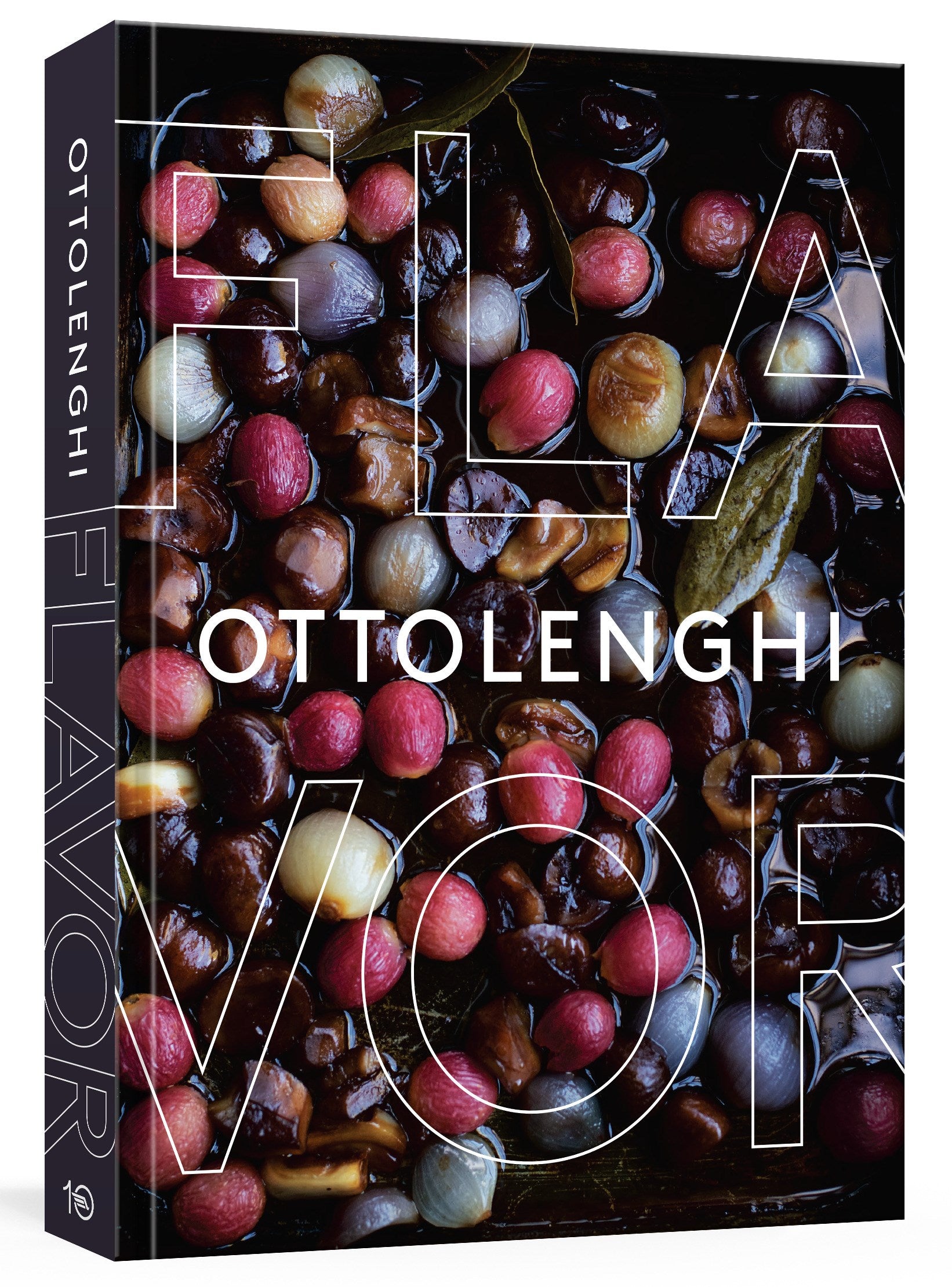 NEW YORK TIMES BESTSELLER • The author of Plenty teams up with Ottolenghi Test Kitchen's Ixta Belfrage to reveal how flavor is created and amplified through 100+ super-delicious, plant-based recipes.

IACP AWARD FINALIST • NAMED ONE OF THE BEST COOKBOOKS OF THE YEAR BY The New York Times Book Review • NPR • The Washington Post • The Guardian • The Atlanta Journal-Constitution • National Geographic • Town & Country • Epicurious

"Bold, innovative recipes . . . make this book truly thrilling."—The New York Times

Level up your vegetables. In this groundbreaking cookbook, Yotam Ottolenghi and Ixta Belfrage offer a next-level approach to vegetables that breaks down the fundamentals of cooking into three key elements: process, pairing, and produce. For process, Yotam and Ixta show how easy techniques such as charring and infusing can change the way you think about cooking. Discover how to unlock new depths of flavor by pairing vegetables with sweetness, fat, acidity, or chile heat, and learn to identify the produce that has the innate ability to make dishes shine.

With main courses, sides, desserts, and a whole pantry of "flavor bombs" (homemade condiments), there's something for any meal, any night of the week, including surefire hits such as Stuffed Eggplant in Curry and Coconut Dal, Spicy Mushroom Lasagne, and Romano Pepper Schnitzels. Chock-full of low-effort, high-impact dishes that pack a punch and standout meals for the relaxed cook, Ottolenghi Flavor is a revolutionary approach to vegetable cooking.
"With a book called Flavor, it's clear from the outset what you're getting into. And with Ottolenghi's name attached to it, you know it's going to be special. "—National Post

"What sets [Ottolenghi] Flavor apart from its predecessors is its focus on explanation—there are in-depth profiles of the cooking techniques and flavour pairings at play in these recipes." —Chatelaine

"The food is phenomenal.... New readers will be coached and coaxed through each technique, while long-timers will find something new here—even if they own every other book in the chef's oeuvre." —Epicurious

"A new Yotam Ottolenghi cookbook is always an event, and the vegetable-based Ottolenghi Flavor is a winner."—Julian Armstrong, Montreal Gazette

" With compelling dishes [in Ottolenghi Flavor], the carnivore in your house won't notice the absence of meat."—Vancouver Sun

"In his newest cookbook, Ottolenghi Flavor, he and his test kitchen's recipe developer, Ixta Belfrage, break down the fundamentals of cooking.. [and] will have you cooking in an all-new and very flavourful way."—BC Living
Yotam Ottolenghi is a seven-time New York Times best-selling cookbook author who contributes to the New York Times Food section and has a weekly column in The Guardian. His previous book, Ottolenghi Simple, was selected as a best book of the year by NPR and the New York Times; Jerusalem, written with Sami Tamimi, was awarded Cookbook of the Year by the International Association of Culinary Professionals and named Best International Cookbook by the James Beard Foundation. He lives in London, where he co-owns an eponymous group of restaurants and the fine-dining destinations Nopi and Rovi.

Ixta Belfrage spent her youth dipping her fingers into mixing bowls in places as far-flung as Italy, Mexico, and Brazil. She formally began her culinary career at Ottolenghi's Nopi restaurant before moving to the Ottolenghi Test Kitchen, where she has worked for four years, and contributing to Yotam's columns. She lives in London, where she makes regular guest chef appearances at some of the city's top restaurants.