The Little Engine That Could
Spiral-Bound | May 11, 2021
Watty Piper, George Hauman (Illustrated by), Doris Hauman (Illustrated by)
Rebinding by Spiralverse™
★★★★☆+ from 50,001 + ratings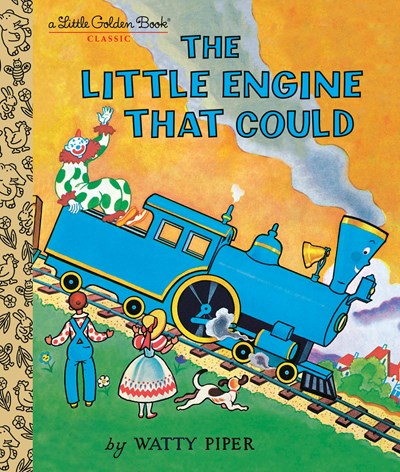 Make family reading a regular and cherished activity with The Little Engine That Could and READ TOGETHER, BE TOGETHER, a nationwide movement developed by Penguin Random House in partnership with Parents magazine.

The kindness and determination of the Little Blue Engine have inspired millions of children around the world since the story was first published in 1930. Cherished by readers for ninety years, The Little Engine That Could is a classic tale of a little engine that, despite her size, triumphantly pulls a train full of wonderful things to the children waiting on the other side of a mountain. Now parents and educators can introduce the importance of determination and kindness to younger readers with this classic picture book!

Don't miss READ TOGETHER, BE TOGETHER throughout July and be sure to celebrate the importance, and power, of the shared reading experience between an adult and a child.

Picture books in the READ TOGETHER, BE TOGETHER program are available at a low price for a limited time so that families everywhere can make the most of storytime. Other titles include:


Horton Hears a Who (Dr. Seuss)
Llama Llama Misses Mama (Anna Dewdney)
Richard Scarry's Cars and Trucks and Things That Go (Richard Scarry)
The Little Engine That Could (Watty Piper)
The Very Busy Spider (Eric Carle)
Watty Piper was a pen name of Arnold Munk, an owner of the publishing firm Platt & Munk. Arnold Munk was born in Hungary and, as a child, moved with his family to Chicago. He later moved to New York, where he died in 1957. Arnold Munk used the name Watty Piper as both an author of children's books and as the editor of many of the books that Platt & Munk published.