The Remains of the Day
Spiral-Bound | September 12, 1990
Kazuo Ishiguro
Rebinding by Spiralverse™
★★★★☆+ from 50,001 + ratings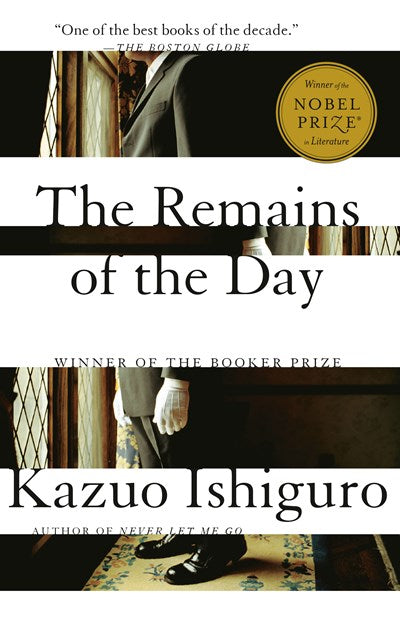 BOOKER PRIZE WINNER • From the winner of the Nobel Prize in Literature, here is "an intricate and dazzling novel" (The New York Times) about the perfect butler and his fading, insular world in post-World War II England.

This is Kazuo Ishiguro's profoundly compelling portrait of a butler named Stevens. Stevens, at the end of three decades of service at Darlington Hall, spending a day on a country drive, embarks as well on a journey through the past in an effort to reassure himself that he has served humanity by serving the "great gentleman," Lord Darlington. But lurking in his memory are doubts about the true nature of Lord Darlington's "greatness," and much graver doubts about the nature of his own life.
WINNER OF THE NOBEL PRIZE IN LITERATURE • WINNER OF THE BOOKER PRIZE • A PARADE BEST BOOK OF ALL TIME

"An intricate and dazzling novel." —The New York Times

"Brilliant and quietly devastating." —Newsweek

"A virtuoso performance ... put on with dazzling daring and aplomb." —The New York Review of Books

"A perfect novel. I couldn't put it down." —Ann Beattie

"The novel rests firmly on the narrative sophistication and flawless control of tone ... of a most impressive novelist." —Julian Barnes
Kazuo Ishiguro is the 2017 winner of the Nobel Prize in Literature. His work has been translated into more than 40 languages. Both The Remains of the Day and Never Let Me Go have sold more than 1 million copies, and both were adapted into highly acclaimed films. Ishiguro's other work includes The Buried Giant, Nocturnes, A Pale View of the Hills, and An Artist of the Floating World.