I Prayed for You
Spiral-Bound |
Jean Fischer
Rebinding by Spiralverse™
★★★★☆+ from 501 to 1,000 ratings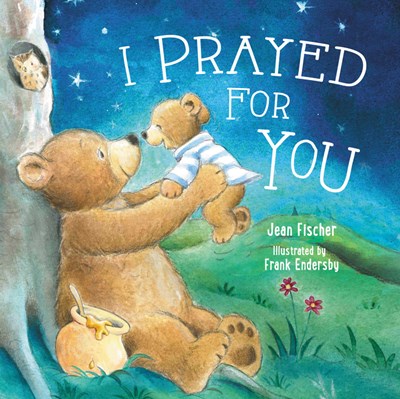 Mommies love their babies and pray over them before they are born and for their whole lives. This book will help them share the many ways they have prayed, and continue to pray, over the lives of their precious children.
One of the best children's books about love and family, I Prayed for You by Jean Fischer reveals how deep a mother's love for her child can go. This board book is great for little ones and has sold more than 300,000 copies!
The heartwarming story follows a mother bear who prayed for her child's arrival, then cherished and prayed for each of her baby's firsts--from first step to first boo-boo to first day of school.
I Prayed for You is just as meaningful to parents as to children. Inside you'll find
10 rhyming prayers that show children how loved they are
adorable heartwarming art
glossy pages that are easy to wipe clean
This book is perfect for
boys and girls, ages 0 to 4
parents who dreamed of having children, who struggled with infertility, or who became parents through surrogacy, IVF, adoption, fostering, or other means
Mother's Day, baby showers, baptisms, or adoption parties