HealthyGirl Kitchen: 100+ Plant-Based Recipes to Live Your Healthiest Life
Spiral-Bound | May 16, 2023
Danielle Brown
Rebinding by Spiralverse™
★★★★☆+ from Up to 30 ratings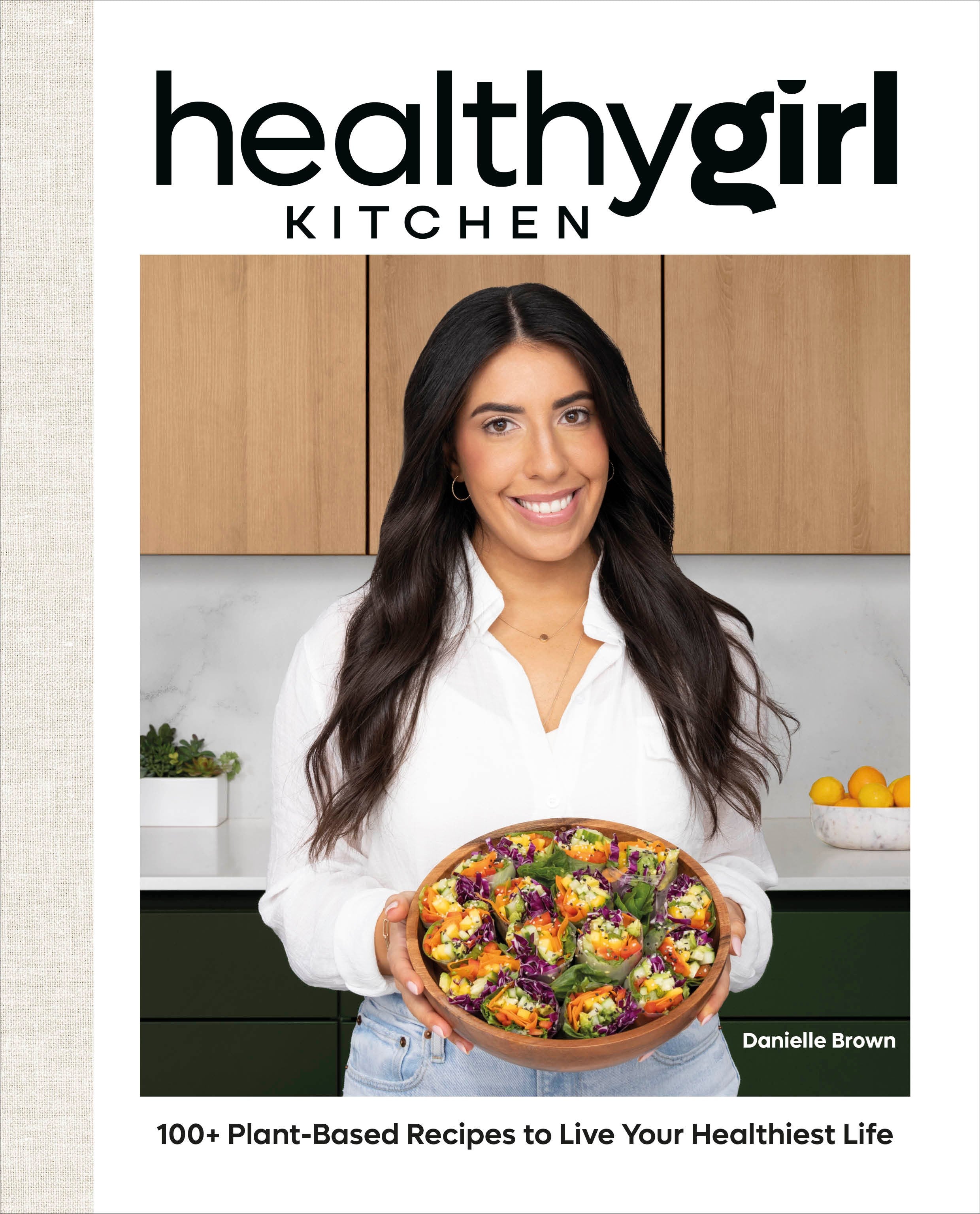 An accessible plant-based cookbook from a non-judgmental vegan featuring delicious and easy recipes that will make you feel your best
Whether you're a practicing vegan or just interested in trying out more plant-based meals,
HealthyGirl Kitchen
is the go-to cookbook for insanely easy, out-of-this-world delicious recipes that will help you become the best version of yourself.
Danielle Brown is the wildly popular vegan influencer behind HealthyGirl Kitchen, having created hundreds of recipes that are simple and approachable. These recipes will show you how to make nourishing meals that are free of animal products without making you feel like you're restricting yourself or missing out.
Transitioning to a plant-based lifestyle can seem intimidating, but when you're in the HealthyGirl Kitchen, plant-based eating doesn't have to be complicated. Danielle covers the entire food-prep spectrum, including:
breakfasts – start your day off right, bestie

salads + bowls – fall in love with nourishing your body

soups – because gorgeous girls love soup

comfort food – for getting through your toughest days

dinners – never wonder what to make for dinner again

plus sandwiches, snacks, side dishes, desserts, and more!

The
HealthyGirl Kitchen
cookbook contains over 100 plant-based recipes that are 100% vegan, refined-sugar and flour free, gluten-free optional, and ridiculously easy to prepare. Pretty soon you'll be savoring these fresh meals and telling your healthy besties all about it.
Danielle Brown is the founder and CEO of the wildly popular plant-based lifestyle brand, HealthyGirl Kitchen. She shares easy-to-make vegan recipes across social media with her millions of devoted followers who want to learn how to eat healthier, fall in love with cooking, and the secrets to making the best plant-based meals.

Follow @healthygirlkitchen on all socials for more.

Author Residence: Boca Raton, Florida