Tasty. Healthy. Cheap.: Budget-Friendly Recipes with Exciting Flavors
Spiral-Bound | April 11, 2023
Kevin Tatar
Rebinding by Spiralverse™
★★★★☆+ from 31 to 100 ratings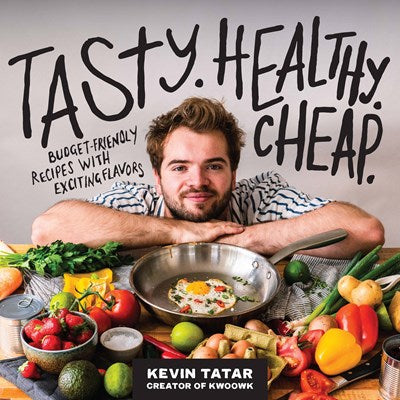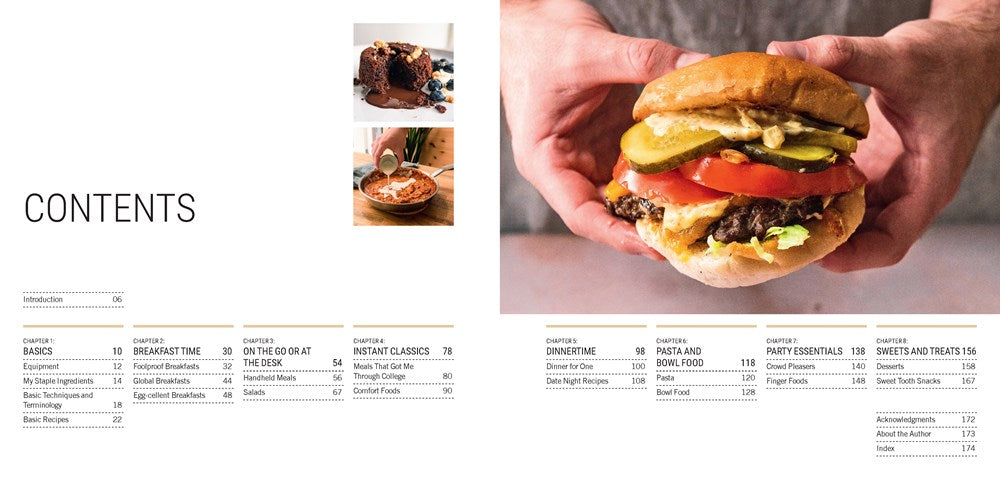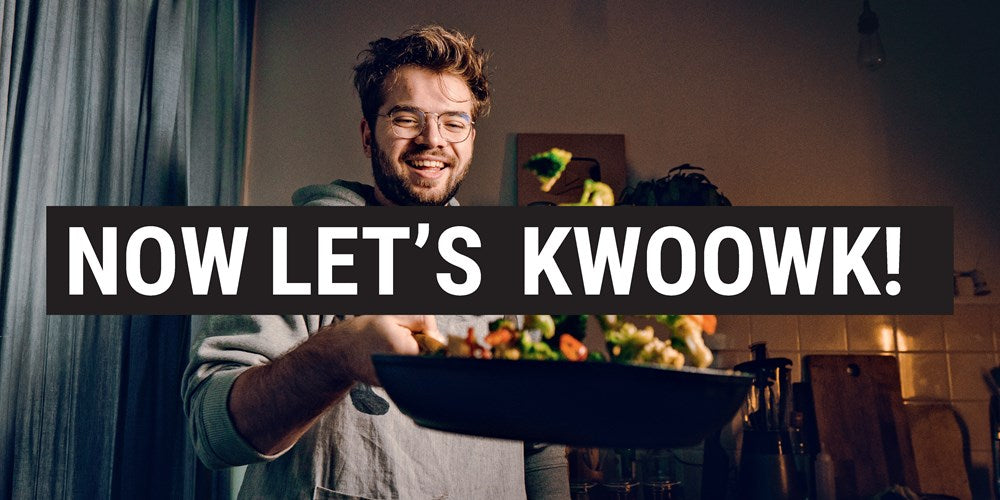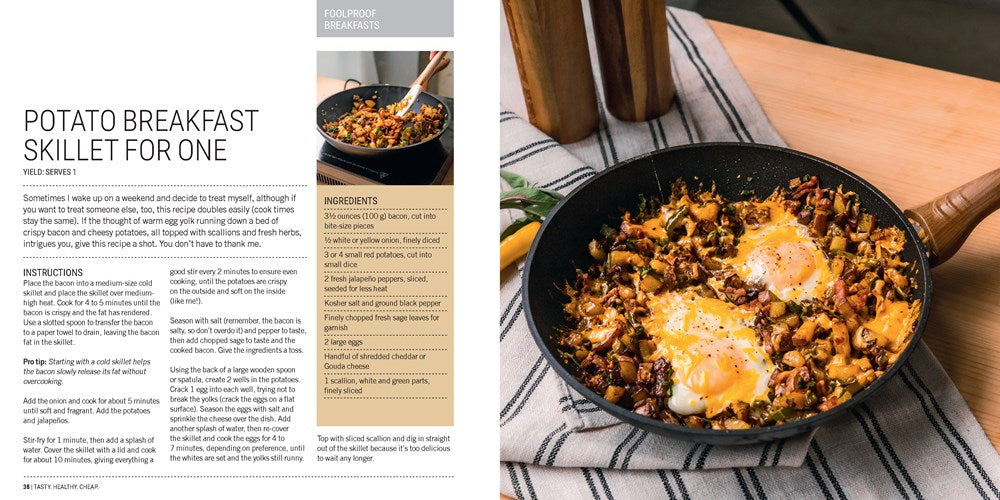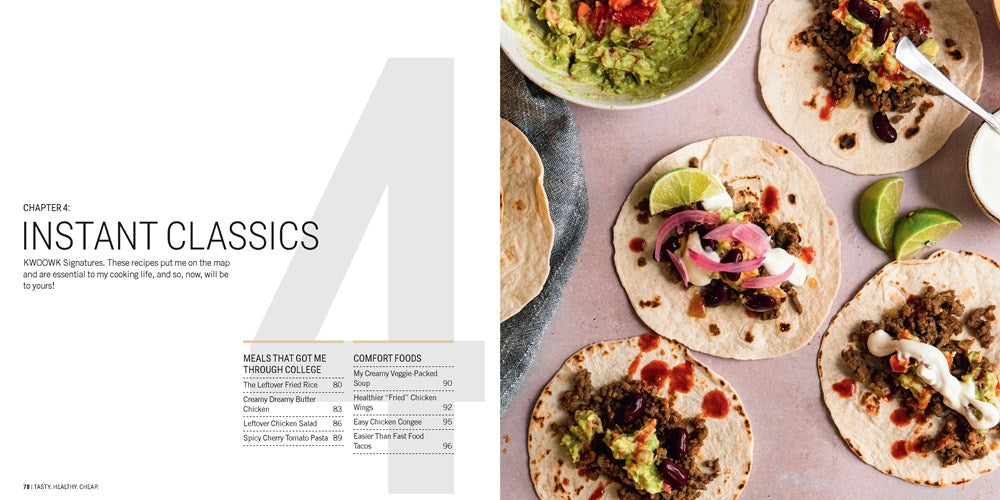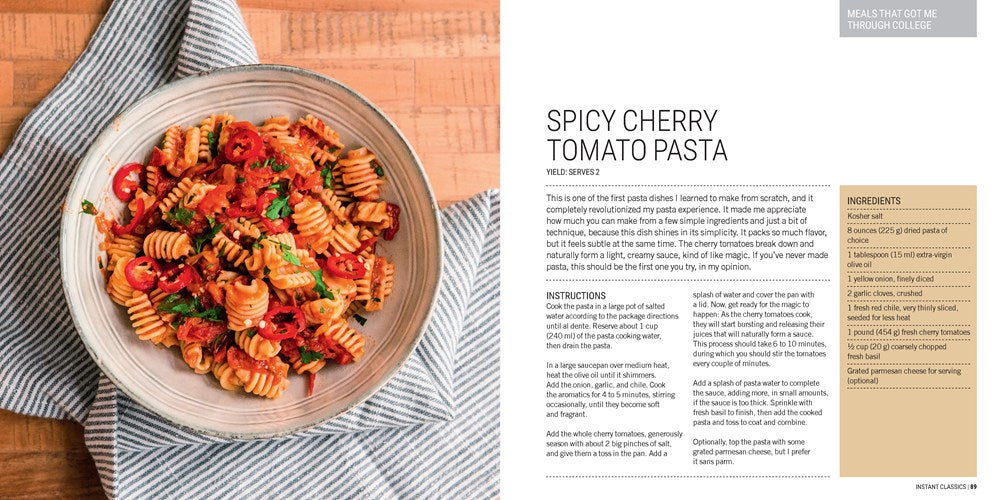 In
Tasty. Healthy. Cheap.
, social media and YouTube star Kevin Tatar (@kwoowk) offers cost-efficient, delicious recipes that you'll love to eat and share.
Join Kevin Tatar (@KWOOWK) for delicious recipes that help you save money and build confidence in the kitchen!

KWOOWK is all about fun and flavor without breaking the bank. As a self-taught home cook, Kevin has made it his mission to help students and young adults in the pursuit of healthy, affordable, and approachable home cooking.

This book is a companion to his shorts and videos, featuring both signature recipes and recent favorites, including breakfast, bowls, sandwiches, dinners, and much more. Tasty. Healthy. Cheap. covers:

Breakfast Time: Start the day right with Healthy-ish Banana Pancakes or a Potato Breakfast Skillet or turn to a globally-inspired favorite like Middle Eastern-Style Shakshuka or Swiss Bircher Muesli.
On the Go (or at the Desk): This is the chapter for handheld meals like the Chickpea Wrap and just-picked fuel like the Fresh Summer Quinoa Salad.
Instant Classics: Discover the recipes that got Kevin through college, like Creamy Dreamy Butter Chicken, as well as comfort food classics, like Easy Chicken Congee.
Dinnertime: For yourself or when you're hosting, enjoy the Best Black Bean Burger You'll Ever Eat, Homemade Gnocchi with Peas and Walnuts, and Sweet and Spicy Tofu Noodles.
Pasta and Bowl Food: Bring big flavors to your bowls with Creamy Mushroom Pasta, Herby Homemade Pesto Pasta with Tomatoes, Creamy Chickpea Curry, and Epic Tofu Burrito Bowls.
Party essentials: Make your next gathering a smash with the secrets to perfect (and affordable) Smash Burgers, Buffalo Cauliflower Bites, Oven-Baked Chicken Tenders, and Parm-Crusted Potato Wedges.
Sweets and Treats: Cap it all off with some of Kevin's favorite desserts, like Healthier Chocolate Lava Cake, PB&J Frozen Yogurt Bark, and even his Mom's Walnut Dessert Pasta.
You'll
also find key techniques explained
and
tips to make sure every recipe turns out right
the first time. Now let's
KWOOWK
!
Kevin Tatar is a passionate home chef who loves finding fun ways to enjoy healthy food in an affordable and approachable way. His mission is to unlock the world of home cooking for students (and young adults) everywhere. His cooking style and videos focus on four main things: affordability, nutrition, convenience, and enjoyment. He is proud to be a self-taught (non-professional) chef and wants his viewers to experience the cooking process vicariously through his videos. Find him as KWOOWK on TikTok, YouTube, and Instagram.