Eyelike Stickers: Animals :  Animals
Spiral-Bound | November 4, 2011
Workman Publishing
Rebinding by Spiralverse™
★★★★☆+ from Up to 30 ratings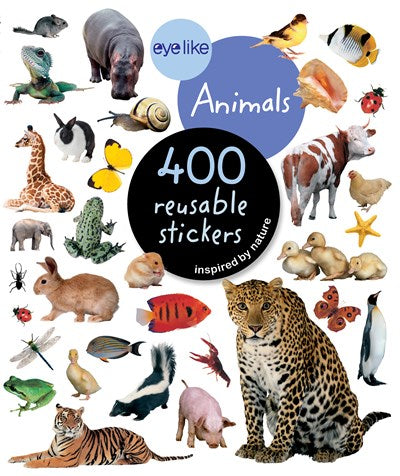 Reusable and collectible stickers to mix, match, and trade!

Whether on windows, notebooks, lunch boxes, or scrapbooks, these peel-and-place stickers are perfect for creating your own work of art—anytime, anywhere!

These bold stickers reveal the exciting world of animals. Its all here: mammals, reptiles, insects, and fish- from antelopes and emus to weasels, yaks, and zebras. 400 stickers fuel your imagination and provide hours of entertainment. Re-use, re-stick and re-create your own decorative designs. For stories, for school, for crafts, for fun!
Workman Publishing is a New York-based publisher of award-winning nonfiction for adults and children.