Where's Waldo?: Deluxe Edition
Spiral-Bound | August 14, 2012
Martin Handford, Martin Handford (Illustrated by)
Rebinding by Spiralverse™
★★★★☆+ from 1,001 to 10,000 ratings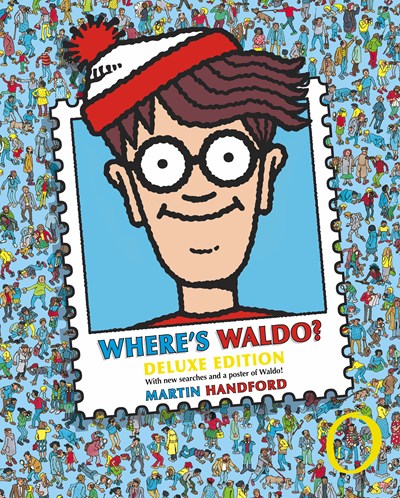 Looking for Waldo? Search no more. The time has come and we' re celebrating our favorite wanderer in style!

For over a quarter of a century, the bespectacled Waldo has held a place as a beloved cultural icon. Candlewick has reissued the classic Waldo adventure with special features worthy of a stalwart hero. This Where's Waldo? deluxe edition boasts:

— a striking jacketed cover

— an original poster on the underside of the jacket

— a spot-the-difference game between the jacket and self-cover designs

— a gatefold with a visual checklist on every spread

— a never-before-seen section of artwork revealed on every spread

— new things to search for!
Martin Handford began his career as a freelance illustrator specializing in drawing crowd scenes for numerous clients. The turning point came when
he was asked to create a book showcasing his singular talent, and the character Waldo was born. "I can't tell you how pleased I am that Waldo has taken on a life of his own," says the man behind the Waldo books. "I'd like to inspire children - to open their minds, to explore more subjects, and to just be aware of what's going on around them. I'd like them to see wonder in places that might not have occurred to them."