Your Brain's Not Broken: Strategies for Navigating Your Emotions and Life with ADHD
Spiral-Bound |
Tamara PhD Rosier
Rebinding by Spiralverse™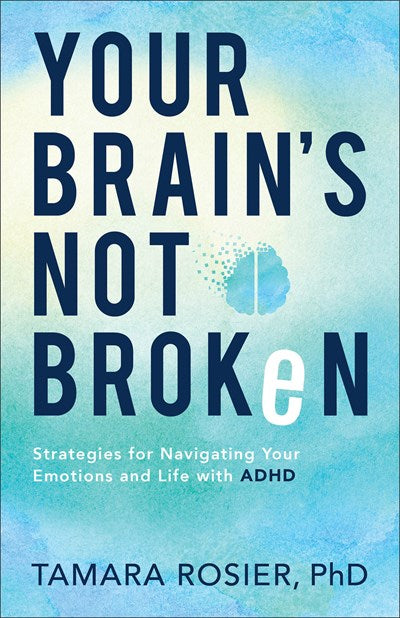 Using the most current research and her approachable style, Dr. Rosier shows those with ADHD and their families how to create new thinking habits, identify unhelpful thought and emotional patterns, and apply strategies to change them.

If you have ADHD, your brain doesn't work in the same way as a "normal" or neurotypical brain does because it's wired differently. You and others may see this difference in circuitry as somehow wrong or incomplete. It isn't. It does present you with significant challenges like time management, organization skills, forgetfulness, trouble completing tasks, mood swings, and relationship problems.

In Your Brain's Not Broken, Dr. Tamara Rosier explains how ADHD affects every aspect of your life. You'll finally understand why you think, feel, and act the way you do. Dr. Rosier applies her years of coaching others to offer you the critical practical tools that can dramatically improve your life and relationships.

Anyone with ADHD--as well as anyone who lives with or loves someone with ADHD--will find here a compassionate, encouraging guide to living well and with hope.
Tamara Rosier, PhD, is founder of the ADHD Center of West Michigan, where she and her staff work with individuals with ADHD (and their families) to learn strategies and develop new skills to live effectively with ADHD. Dr. Rosier is also the president of the ADHD Coaches Organization. She is a popular conference and keynote speaker, is a frequent guest on podcasts, and has published numerous articles about living with ADHD. She lives in West Michigan.