Triptych: A Will Trent Novel
Spiral-Bound | July 26, 2016
Karin Slaughter
Rebinding by Spiralverse™
★★★★☆+ from 50,001 + ratings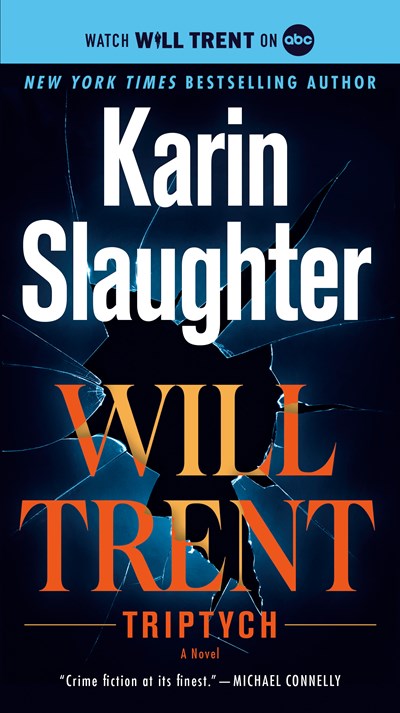 NEW YORK TIMES BESTSELLER • "Crime fiction at its finest."—Michael Connelly

WATCH WILL TRENT ON ABC

From Atlanta's wealthiest suburbs to its stark inner-city housing projects, a killer has crossed the boundaries of wealth and race. And the people who are chasing him must cross those boundaries, too. Among them is Michael Ormewood, a veteran detective whose marriage is hanging by a thread—and whose arrogance and explosive temper are threatening his career. And Angie Polaski, a beautiful vice cop who was once Michael's lover before she became his enemy. But unbeknownst to both of them, another player has entered the game: a loser ex-con who has stumbled upon the killer's trail in the most coincidental of ways—and who may be the key to breaking the case wide open.

In this gritty, gripping firecracker of a novel, the author of the bestselling Grant County, Georgia, series breaks thrilling new ground, weaving together the threads of a complex, multilayered story with the skill of a master craftsman. Packed with body-bending switchbacks, searing psychological suspense and human emotions, Triptych ratchets up the tension one revelation at a time as it races to a shattering and unforgettable climax.
"Slaughter's gift for building multi-layered tension while deconstructing damaged personalities gives this thriller a nerve-wracking finish."—USA Today

"Excellent.... Karin Slaughter is not afraid to show the absolute worst in people, as well as the best."—Ft. Lauderdale Sun-Sentinel

"[Karin Slaughter] writes with a razor...Triptych elevates her to the top of my list of favorite crime writers."—Cleveland Plain Dealer

"Volcanic heroes and villians, who act both surprisingly and logically.... Slaughter has the courage to detonate her biggest bombshells early on, keeping even the wariest readers off-balance."—Kirkus Reviews
Karin Slaughter is the New York Times and #1 internationally bestselling author of numerous thrillers, including Cop Town, Unseen, Criminal, Fallen, Broken, Undone, Fractured, Beyond Reach, Triptych, Faithless, and the e-original short stories "Snatched" and "Busted." She is a native of Georgia.