An Elephant in the Garden: Inspired by a True Story
Spiral-Bound | October 8, 2013
Michael Morpurgo
Rebinding by Spiralverse™
★★★★☆+ from 1,001 to 10,000 ratings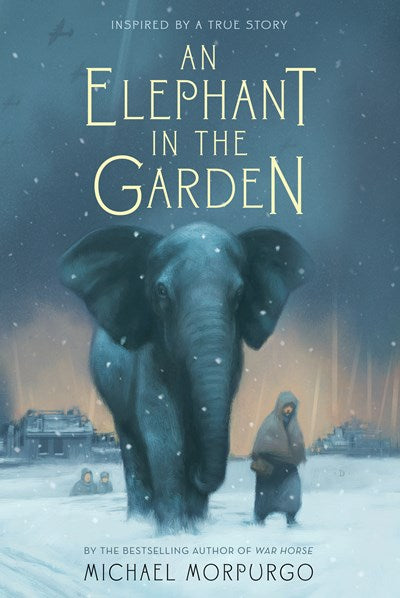 From the bestselling author of War Horse comes the story of refugees fleeing Dresden during WWII with none other than an elephant.
Lizzie and Karl's mother is a zoo keeper; the family has become attached to an orphaned elephant named Marlene, who will be destroyed as a precautionary measure so she and the other animals don't run wild should the zoo be hit by bombs. The family persuades the zoo director to let Marlene stay in their garden instead. When the city is bombed, the family flees with thousands of others, but how can they walk the same route when they have an elephant in tow, and keep themselves safe? Along the way, they meet Peter, a Canadian navigator who risks his own capture to save the family.
As Michael Morpurgo writes in an author's note, An Elephant in the Garden is inspired by historical truths, and by his admiration for elephants, "the noblest and wisest and most sensitive of all creatures." Here is a story that brings together an unlikely group of survivors whose faith in kindness and love proves the best weapon of all.
Young Lizzie's story (differentiated from the framing tale by typeface change) is quick-paced and moving, and her teenage viewpoint is believable…
Sir Michael Morpurgo, Order of the British Empire, is one of the world's most acclaimed authors for children. His middle grade novel, War Horse, debuted on Broadway in 2011 and is being adapted for film by Stephen Spielberg.