Almost There-A Twisted Tale: A Twisted Tale
Spiral-Bound | September 6, 2022
Farrah Rochon
Rebinding by Spiralverse™
★★★★☆+ from 1,001 to 10,000 ratings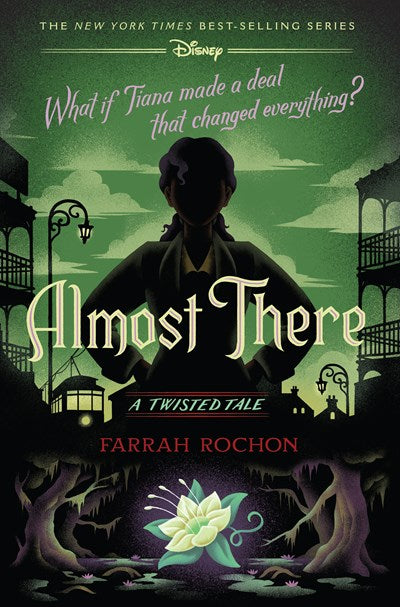 The 13th installment in the New York Times best-selling series asks: What if Tiana made a deal that changed everything?

Sometimes life in the Big Easy is tough. No one knows that better than Tiana, though she also believes that hard work can go a long way. But when the notorious Dr. Facilier backs her into a corner, she has no choice but to accept an offer that will alter the course of her life in an instant.

Soon Tiana finds herself in a new reality where all her deepest desires are realized: she finally gets her restaurant, her friends are safe and sound, and most miraculous of all, her beloved father is still alive. She's got everything she's ever wanted. . . .

But after a while, her hometown grows increasingly eerie, with new threats cropping up in unlikely places. Navigating through this strange new New Orleans, Tiana must work alongside Naveen and Charlotte to set things right—or risk losing everything she holds dear.
Farrah Rochon is the USA Today bestselling author of The Boyfriend Project and over thirty other romance novels. She hails from south Louisiana and is a two-time finalist for Romance Writers of America's RITA Award, as well as the 2015 winner of the Emma Award for Author of the Year. Her June 2020 novel, The Boyfriend Project, has been lauded by O, The Oprah Magazine as a must-read Black romance novel, as well as praised by Cosmopolitan as a Best Romance Novel of 2020. Almost There is her YA debut.