The Extraordinary Life of Sam Hell: A Novel
Spiral-Bound | April 24, 2018
Robert Dugoni
Rebinding by Spiralverse™
★★★★☆+ from 50,001 + ratings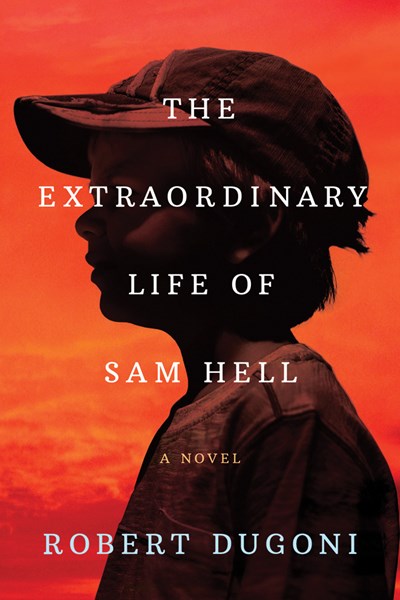 Wall Street Journal and New York Times bestselling author Robert Dugoni's coming-of-age story is, according to Booklist, "a novel that, if it doesn't cross entirely over into John Irving territory, certainly nestles in close to the border."
Sam Hill always saw the world through different eyes. Born with red pupils, he was called "Devil Boy" or Sam "Hell" by his classmates; "God's will" is what his mother called his ocular albinism. Her words were of little comfort, but Sam persevered, buoyed by his mother's devout faith, his father's practical wisdom, and his two other misfit friends.
Sam believed it was God who sent Ernie Cantwell, the only African American kid in his class, to be the friend he so desperately needed. And that it was God's idea for Mickie Kennedy to storm into Our Lady of Mercy like a tornado, uprooting every rule Sam had been taught about boys and girls.
Forty years later, Sam, a small-town eye doctor, is no longer certain anything was by design—especially not the tragedy that caused him to turn his back on his friends, his hometown, and the life he'd always known. Running from the pain, eyes closed, served little purpose. Now, as he looks back on his life, Sam embarks on a journey that will take him halfway around the world. This time, his eyes are wide open—bringing into clear view what changed him, defined him, and made him so afraid, until he can finally see what truly matters.
Winner of Suspense Magazine's Crimson Scribe Award.
A Suspense Magazine Crimson Scribe Award Winner
A Goodreads Choice Award Semifinalist, Historical Fiction
An Amazon Best Book of the Month: Literature & Fiction Category
"This is the bestselling Dugoni's masterpiece, the book by which his work, and that of others, will be measured for years to come." —Providence Journal
"Dugoni has produced a novel that, if it doesn't cross entirely over into John Irving territory, certainly nestles in close to the border…Told in two separate time lines (Sam as a boy, and Sam as a man) that eventually come together, and written in a gentle, introspective yet dramatic style that is very different from that of Dugoni's crime fiction, this is an inspirational story of a man who spends a lifetime getting to know himself." —Booklist
"Sam Hell is inspiring and aglow with the promise of redemption." —Kirkus Reviews
"Robert Dugoni has a rare and brilliant talent for infusing his characters with complex emotions. It is very hard not to ache for young Sam…Frankly, this might be the best book of the year." —Bookreporter
"Distinctly different in style from Dugoni's typical fare, The Extraordinary Life of Sam Hell, is a captivating and poignant journey of strength and the power of finding your true self. Without a doubt, this is Dugoni's best yet." —Suspense Magazine
"Dugoni's writing is compellingly quick, simple, and evocative; readers will immediately empathize with young Sam and will race to discover how his story ends. The Extraordinary Life of Sam Hell is a heartwarming novel that celebrates overcoming the unfairnesses of life." —Seattle Book Review
Past Praise for Robert Dugoni:
"Dugoni is a superb storyteller…" —Boston Globe
"Dugoni has a gift for creating compelling characters and mysteries that seem straightforward, but his stories, like an onion, have many hidden layers." —Associated Press