I Love You to the Moon and Back
Spiral-Bound | March 3, 2015
Amelia Hepworth, Tim Warnes (Illustrated by)
Rebinding by Spiralverse™
★★★★☆+ from 1,001 to 10,000 ratings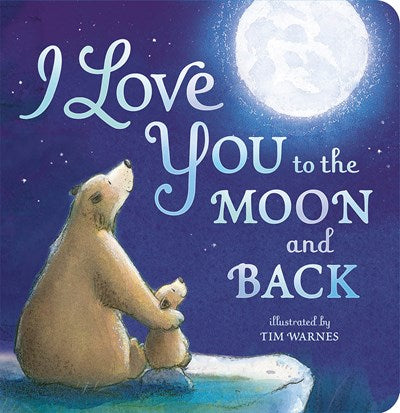 Show a child just how strong your love is every minute of the day! Features a "To" and "From" personalization page, making this sweet offering an ideal gift for baby showers, birthdays, and new parents.

The sun rises, and a bear and cub begin their day together. They splash in the water, climb mountains, watch the colorful lights in the shimmering sky, and play with friends. They show their love for each other by touching noses, chasing each other, and, of course, hugging and snuggling before bed. A sweet, gentle rhyme, perfect for sharing with a special little one that also includes a "To" and "From" personalization page in the front of the book, making this heartwarming book an ideal gift.
Amelia Hepworth lives in London with her family and two elderly sausage dogs. When she is not writing stories, she enjoys spending time with her little boy and daydreaming in the garden. Usually not at the same time.