Blue Lock 5
Spiral-Bound | February 21, 2023
Muneyuki Kaneshiro, Yusuke Nomura (Illustrated by)
Rebinding by Spiralverse™
★★★★☆+ from 1,001 to 10,000 ratings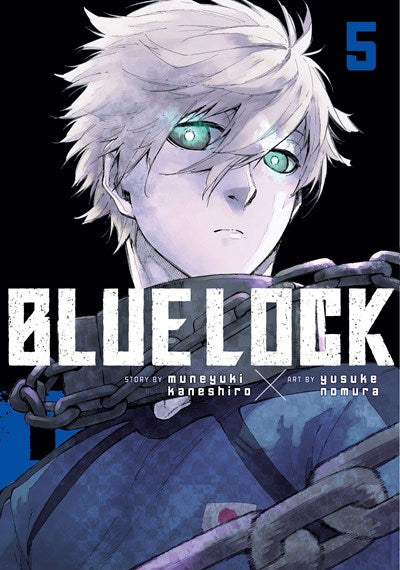 A mad young coach gathers soccer players from across the country to compete in a series of bizarre challenges in a high-tech colosseum he calls Blue Lock. It's a no-balls-barred battle to become Japan's next top striker, in this Squid Game–meets–World Cup manga, now available in print!

Anime airing now!

WOULD YOU GO BEYOND YOUR LIMIT?
In the face of Team V, Team Z has managed to catch up 3-3 with fifteen minutes remaining. Amid this tense environment, all the players seek their "awakening" that will take their skills to the next level... Will they manage to beat Team V and qualify for the next selection--or will they be stuck on the playing field with nowhere to go?
Muneyuki Kaneshiro broke out as creator of 2011's As the Gods Will, a death game story that spawned two sequels and a film adaptation directed by the legendary Takashi Miike. His latest work is the stylish and twisted soccer battle manga Blue Lock.

Author Residence: Japan

Author Hometown: Japan

Manga artist Yusuke Nomura debuted in 2014 with the grotesquely cute cult hit alien invasion story Dolly Kill Kill, which was released digitally in English by Kodansha. His latest work is the soccer battle manga Blue Lock.

Illustrator Residence:Japan

Illustrator Hometown:Japan