Babies Love Colors: Chunky Lift a Flap
Spiral-Bound | June 19, 2018
Cottage Door Press (Edited by), Michelle Rhodes-Conway, Fhiona Galloway (Illustrated by)
Rebinding by Spiralverse™
★★★★☆+ from 31 to 100 ratings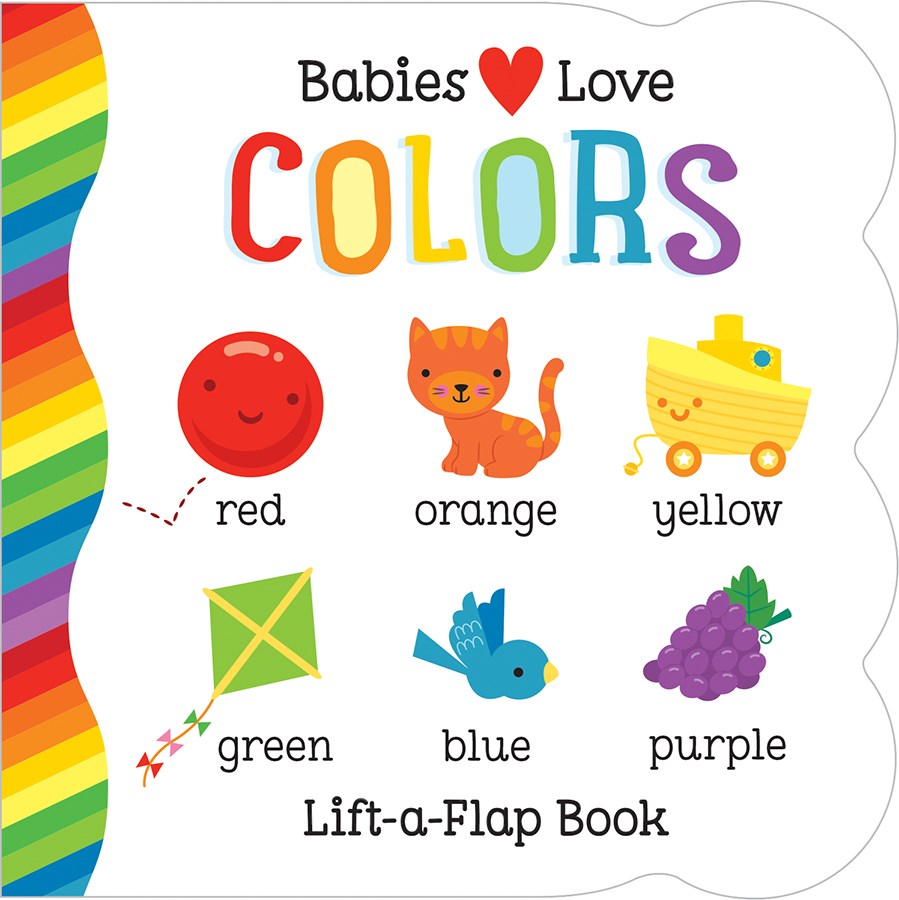 Introduce your baby or toddler to all the colors in the rainbow in this adorable lift-a-flap board book. Simple sentences reinforce future language structure while grasping and lifting the sturdy flaps on each page helps develop fine motor skills and stay engaged throughout. A perfect first book about colors for babies and toddlers!
Explore more peek a flap board books and lift the flap board books for babies and toddlers from Cottage Door Press!
6 perfectly-sized, sturdy flaps are extra strong so babies and toddlers can open and close, over and over again.
Chunky board books for babies have durable pages and flaps designed to withstand traditional wear and tear.
Bright, cheerful illustrations in these sensory lift-a-flap books keep little kids entertained and engaged.
Interactive elements encourage sensory exploration and help support the development of fine motor skills and hand-eye coordination in developing children.
Perfect first book for your little one or any early reader you know!
Praise for our Small Board Lift-a-Flap:
"The flaps are the sturdiest in the business and will likely survive vigorous play and exploration."―Kirkus Reviews, PBS Kids Fish!
Cottage Door Press is an independent publisher of high-quality children's books. Our books are designed to spark curiosity in the littlest readers and fan the flames of lifelong learning. We understand children deserve our respect. That's why we always select artwork and stories that encourage caregivers to "read up" to their little ones--exploring interests together, learning together, and giving their young minds room to grow.
We also believe in creating stories that reflect the boundless possibilities of all children. We hope to create books that inspire little ones to connect, encourage them to dream, give them cause to celebrate, and allow them to see themselves beautifully reflected in the stories they read.
To bring these beautiful stories to life, our diverse and talented staff collaborates with authors and illustrators from all backgrounds and nationalities. We have also partnered with multicultural brands and literacy organizations to make sure our books reflect and reach as many little ones as possible.