The Things We Leave Unfinished
Spiral-Bound | February 23, 2021
Rebecca Yarros
Rebinding by Spiralverse™
★★★★☆+ from 10,001 to 50,000 ratings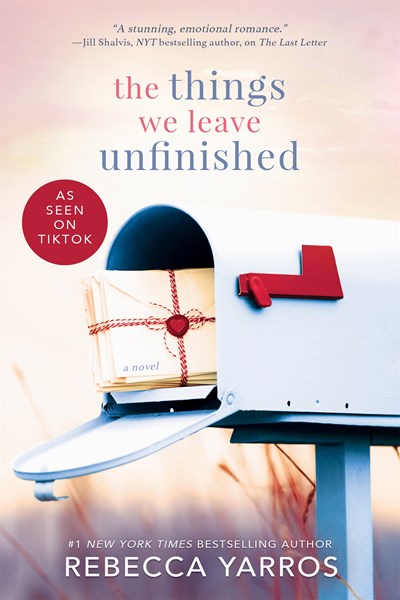 A new heart-wrenching novel from bestselling author Rebecca Yarros that examines the risks we take for love, the scars too deep to heal, and the endings we can't bring ourselves to see coming.
Twenty-eight-year-old Georgia Stanton has to start over. Having survived a brutal marriage, she gave almost everything—the New York house, the friends, and her pride—to her ex, simply to speed along the brutal and public divorce. She may have been raised by arguably one of the greatest writers of the twentieth century, Scarlett Stanton, but it turns out that love in the real world is nothing like her grandmother's novels.

After moving home to her tiny Colorado town in search of peace and quiet, she discovers her mother had found Scarlett's final, unpublished manuscript amid a box of old letters, and sent it to her eager publisher. Her very unfinished manuscript. The catch? The publisher can only finish and publish the manuscript if Georgia agrees.

As Georgia reads her grandmother's words in both the manuscript and the box of letters, she starts to realize why Scarlett never finished the book—it's based on her real-life World War II romance with Jameson, an American pilot volunteering in the Eagle Squadron of the RAF, and the ending isn't the happy one her readers had come to expect.

The more Georgia falls into the letters, the more she understands the dynamic woman who raised her. But is Scarlett's tragedy keeping Georgia's own shattered heart from healing? From trusting a happily ever after in her own life?