How to Catch a Garden Fairy: A Mythical Adventure Through Nature
Spiral-Bound | March 28, 2023
Alice Walstead, Andy Elkerton (Illustrated by)
Rebinding by Spiralverse™
★★★☆☆+ from 31 to 100 ratings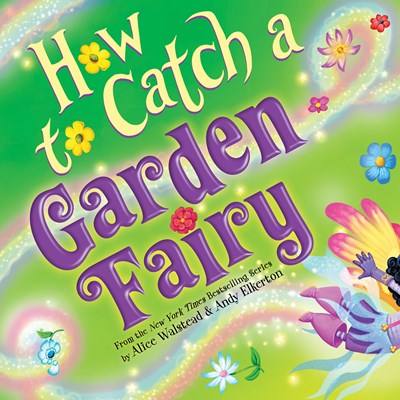 From the New York Times and USA Today bestselling How to Catch series comes a new springtime treat to delight young readers and educators alike with STEAM concepts, hilarity, and chaos!
When the Catch Club Kids stumble upon a trail of glitter and the entrance to an enchanted garden, they decide that they have to explore! Hoping to find the resident Garden Fairy to learn about her magical realm, the Catch Club Kids set off on a whirlwind adventure through this larger-than-life garden! Laugh along as the Garden Fairy dodges ridiculous traps, hilarious plans, and interacts with some of the most popular HTC friends such as the Tooth Fairy, mermaid, unicorn, and more.
"A delightful read aloud for young fairy garden lovers and for those that enjoy the other 25 titles in the How To Catch series." — Youth Services Book Review
ALICE WALSTEAD is a children's book author who loves to make kids smile with her stories.
ANDY ELKERTON is a children's book illustrator who loves to create creatures that are impossible to catch! He is known for his work on the New York Times bestselling How to Catch series and is based in the United Kingdom.