Twisted Love
Spiral-Bound | September 27, 2022
Ana Huang
Rebinding by Spiralverse™
★★★☆☆+ from 50,001 + ratings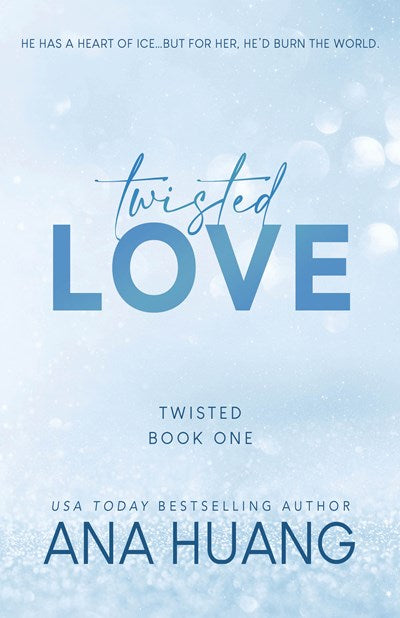 A diverse new adult steamy romance from BookTok sensation Ana Huang. Ava Chen is determined to escape the nightmares of her past with a sunshine attitude and free spirit, but when her brother's brooding best friend Alex is tasked with watching over her, she can't help falling hard.
Alex Volkov is a devil blessed with the face of an angel and cursed with a past he can't escape.
Driven by a tragedy that has haunted him for most of his life, his ruthless pursuits for success and vengeance leave little room for matters of the heart.
But when he's forced to look after his best friend's sister, he starts to feel something in his chest:
A crack.
A melt.
A fire that could end his world as he knew it.
***
Ava Chen is a free spirit trapped by nightmares of a childhood she can't remember.
But despite her broken past, she's never stopped seeing the beauty in the world...including the heart beneath the icy exterior of a man she shouldn't want.
Her brother's best friend.
Her neighbor.
Her savior and her downfall.
Theirs is a love that was never supposed to happen-but when it does, it unleashes secrets that could destroy them both...and everything they hold dear.
Ana Huang is a USA Today bestselling author of steamy New Adult and contemporary romance. Her stories range from lighthearted to dark, but they all have HEAs with plenty of banter and swoon sprinkled in. Besides reading and writing, Ana loves traveling, is obsessed with hot chocolate, and has multiple relationships with fictional boyfriends. She lives in New York City.