The Mistake
Spiral-Bound | April 28, 2015
Elle Kennedy
Rebinding by Spiralverse™
★★★★☆+ from 50,001 + ratings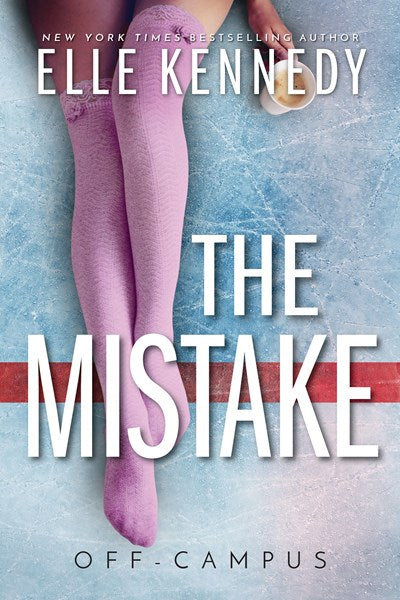 New York Times and USA Today bestselling author Elle Kennedy brings her signature angst, humor, and romance to the second book in a series about four hockey-playing college roommates and the women who knock them off their pedestals and teach them how to love.
He's a player in more ways than one…
College junior John Logan can get any girl he wants. For this hockey star, life is a parade of parties and hook-ups, but behind his killer grins and easygoing charm, he hides growing despair about the dead-end road he'll be forced to walk after graduation. A sexy encounter with freshman Grace Ivers is just the distraction he needs, but when a thoughtless mistake pushes her away, Logan plans to spend his final year proving to her that he's worth a second chance.
Now he's going to need to up his game…
After a less than stellar freshman year, Grace is back at Briar University, older, wiser, and so over the arrogant hockey player she nearly handed her V-card to. She's not a charity case, and she's not the quiet butterfly she was when they first hooked up. If Logan expects her to roll over and beg like all his other puck bunnies, he can think again. He wants her back? He'll have to work for it. This time around, she'll be the one in the driver's seat…and she plans on driving him wild.
A New York Times, USA Today and Wall Street Journal bestselling author, ELLE KENNEDY grew up in the suburbs of Toronto, Ontario, and holds a B.A. in English from York University. From an early age, she knew she wanted to be a writer, and actively began pursuing that dream when she was a teenager.
Elle writes new adult romance, romantic suspense, and erotic contemporary romance. She loves strong heroines and sexy alpha heroes, and just enough heat, humor, and danger to keep things interesting! Find out more about her at www.ellekennedy.com