The Garden, the Curtain and the Cross Storybook: The true story of why Jesus died and rose again
Spiral-Bound |
Carl Laferton, Catalina Echeverri (Illustrated by)
Rebinding by Spiralverse™
★★★★☆+ from 501 to 1,000 ratings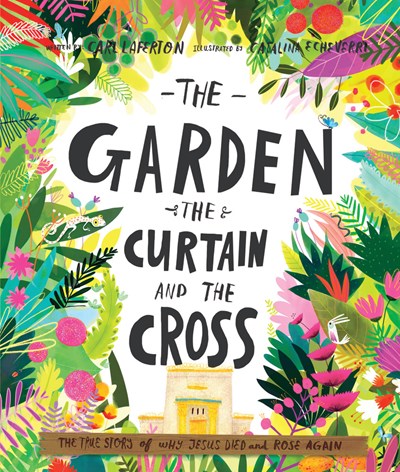 Bible storybook that teaches young children the gospel, helping them understand why Jesus died and rose again.
This beautiful hardback Bible storybook for 3-6 year olds takes children on a journey from the Garden of Eden to God's perfect new creation. It is a gospel presentation that focuses on the significance of the temple curtain. God said "because of your sin you can't come in", but the moment the curtain tore in two, everything changed.
Children will learn why Jesus died and rose again and why that's the best news ever.
Carl is Editorial Director at The Good Book Company and is a member of Grace Church Worcester Park, London. He is the best-selling author of The Garden, the Curtain and the Cross and God's Big Promises Bible Storybook, and also serves as series editor of the God's Word for You series. Before joining TGBC, he worked as a journalist and then as a teacher, and pastored a congregation in Hull. Carl is married to Lizzie, and they have two children. He studied history at Oxford University.