Polysecure: Attachment, Trauma and Consensual Nonmonogamy
Spiral-Bound | October 23, 2020
Jessica Fern, Eve Rickert (Foreword by), Nora Samaran (Foreword by)
Rebinding by Spiralverse™
★★★★☆+ from 1,001 to 10,000 ratings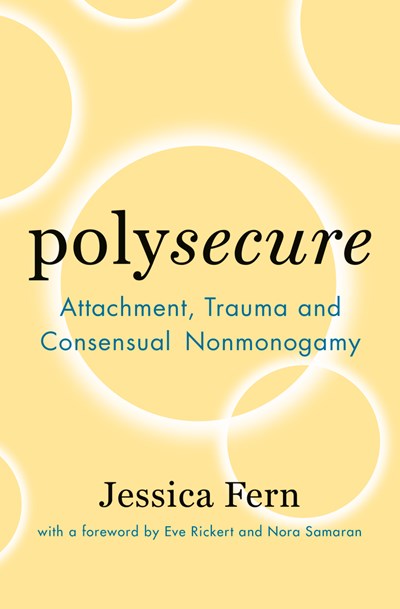 New tools to navigate the complexities of multiple loving relationships with radical new concepts about attachment theory
Attachment theory has entered the mainstream, but most discussions focus on how we can cultivate secure monogamous relationships. What if, like many people, you're striving for secure, happy attachments with more than one partner? Polyamorous psychotherapist Jessica Fern breaks new ground by extending attachment theory into the realm of consensual nonmonogamy. Using her nested model of attachment and trauma, she expands our understanding of how emotional experiences can influence our relationships. Then, she sets out six specific strategies to help you move toward secure attachments in your multiple relationships. Polysecure is both a trailblazing theoretical treatise and a practical guide.
"Polysecure provides a roadmap for people who want to establish emotionally intimate and securely attached relationships with multiple partners. One of the most important insights is that secure attachment is a product of relationship experiences, rather than relationship structures." —Dr. Elisabeth Sheff, author of The Polyamorists Next Door, Stories from the Polycule, When Someone You Love is Polyamorous, and Children in Polyamorous Families
Jessica Fern is a psychotherapist, public speaker and trauma and relationship expert. In her international private practice, Jessica works with individuals, couples and people in multiple-partner relationships who no longer want to be limited by their reactive patterns, cultural conditioning, insecure attachment styles and past traumas, helping them to embody new possibilities in life and love.

Naava Smolash, who sometimes writes under the pen name Nora Samaran, is the author of Turn This World Inside Out: The Emergence of Nurturance Culture (AK Press, 2019).

Eve Rickert is the co-author of More Than Two: A Practical Guide to Ethical Polyamory (Thorntree Press, 2014).