The Unofficial Ultimate Harry Potter Spellbook: A complete reference guide to every spell in the realm of wizards and witches
Spiral-Bound | June 18, 2019
The Editors of MuggleNet
Rebinding by Spiralverse™
★★★★☆+ from 501 to 1,000 ratings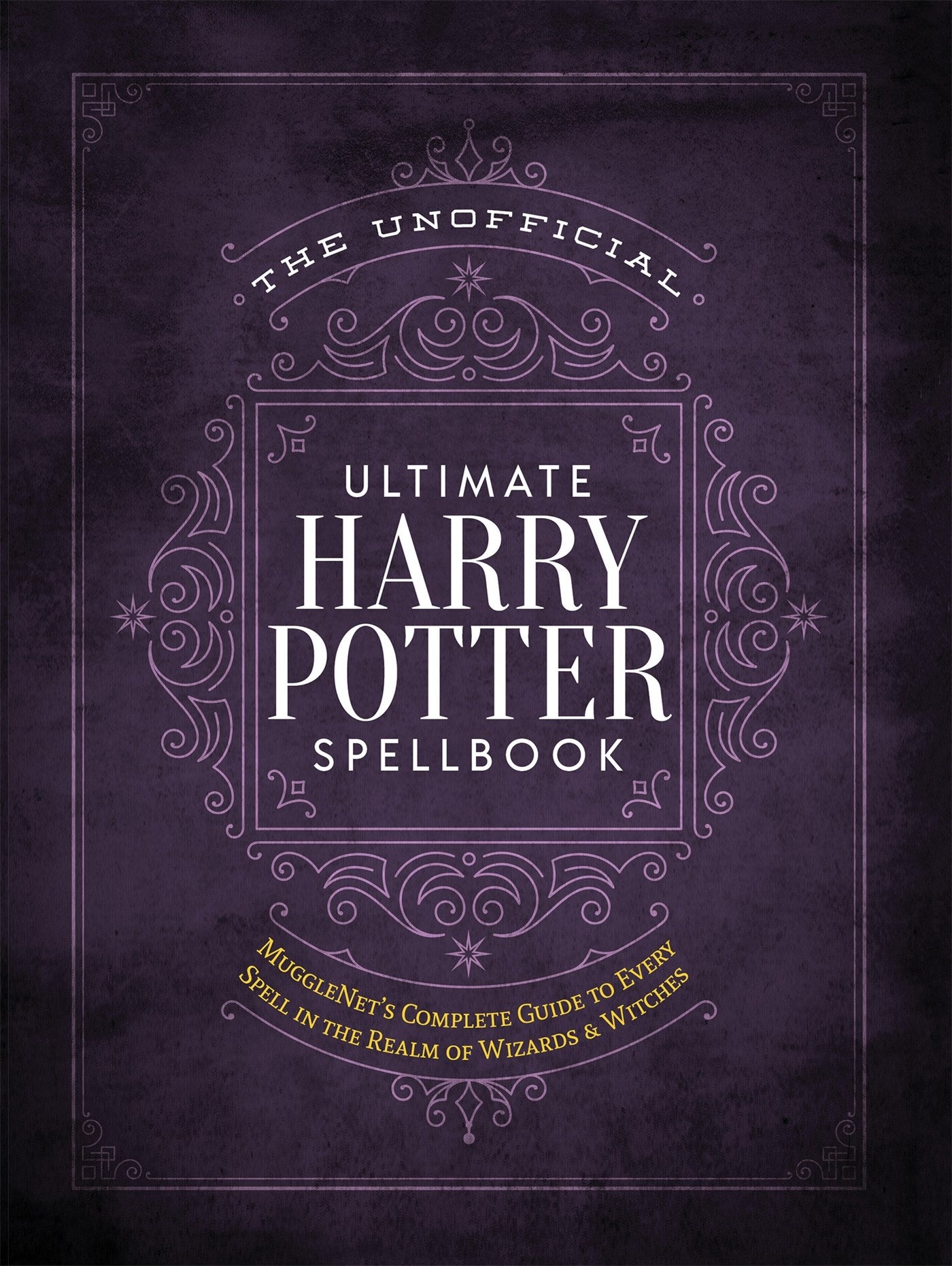 A Harry Potter fan's dream come true! Information on every spell ever cast or recorded in the world of Harry Potter!
DISCOVER THE MAGIC!

- A comprehensive compendium of spells from every Potter book, movie, video game and card game
- Keepsake quality, with a silky, embossed cover and sturdy interior pages
- The perfect gift for wizards, witches and muggles everywhere!

The Unofficial Ultimate Harry Potter Spellbook is a beautiful, elegantly designed reference that details all of the known spells cast in the Harry Potter films, books, video games and card games, as well as official Harry Potter spinoffs, such as Fantastic Beasts and Where to Find Them. There are more than 240 spells, charms, curses, hexes and jinxes in all, plus a catalog of enchanted objects.

Each spell is given its own entry including spell name, pronunciation and etymology, a description of the spell effect, wand movements and vocalizations where applicable, explanatory notes, and fun facts related to each spell, such as who it was used against, what the outcome was, or what a spell's unusual history might be. Sharp-eyed readers will also find handwritten comments throughout.

With an introduction on spell-casting and a guide to wand woods and cores, The Unofficial Ultimate Harry Potter Spellbook is a must-have magical treasure for any Harry Potter fan's library.