Scaling People: Tactics for Management and Company Building
Spiral-Bound | March 7, 2023
Claire Hughes Johnson
Rebinding by Spiralverse™
★★★★☆+ from 101 to 500 ratings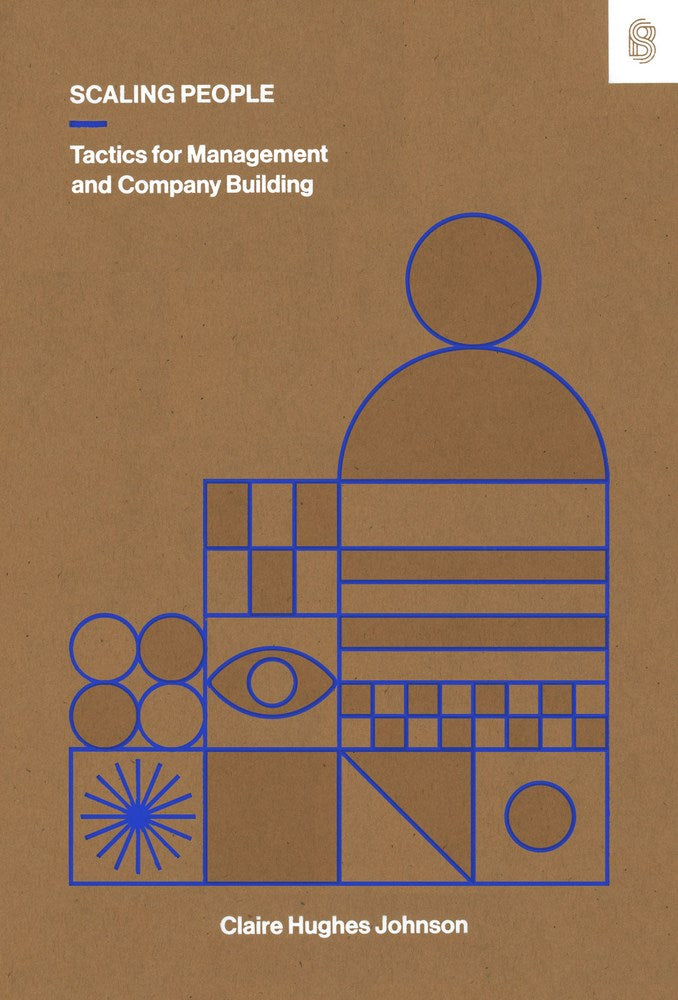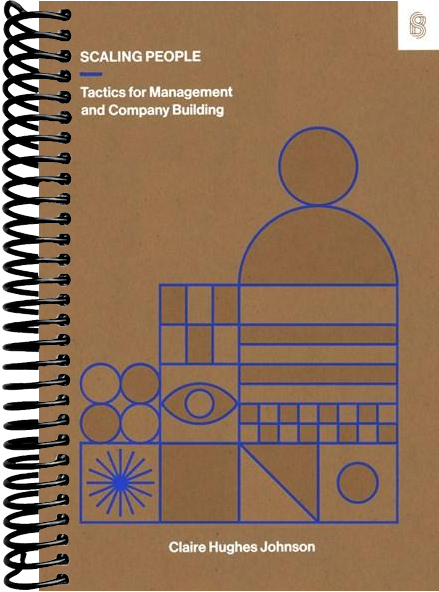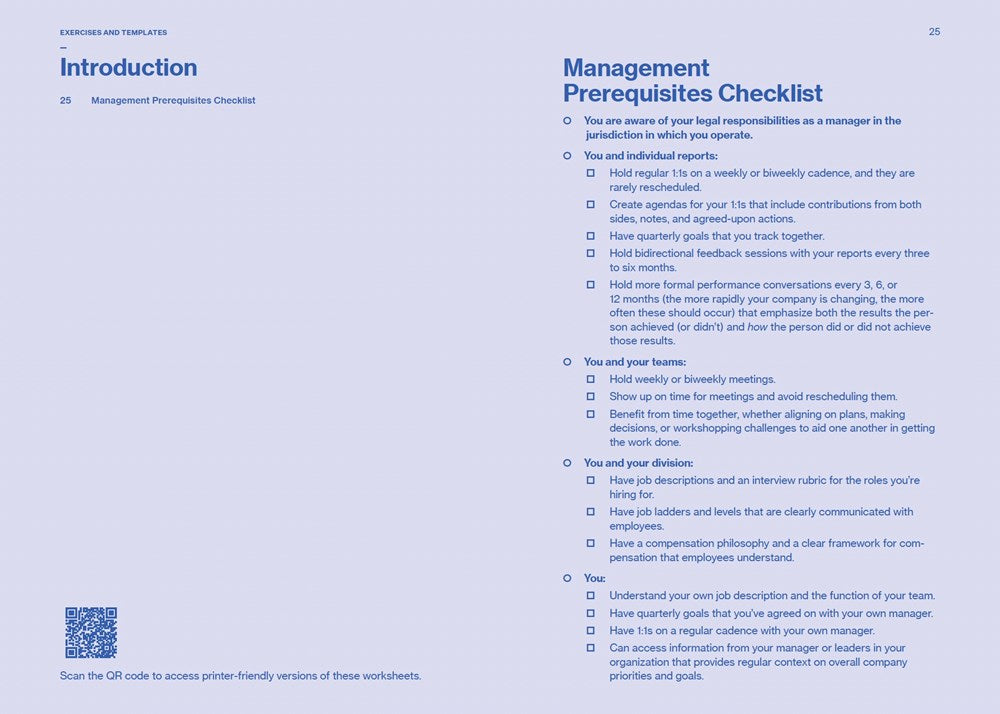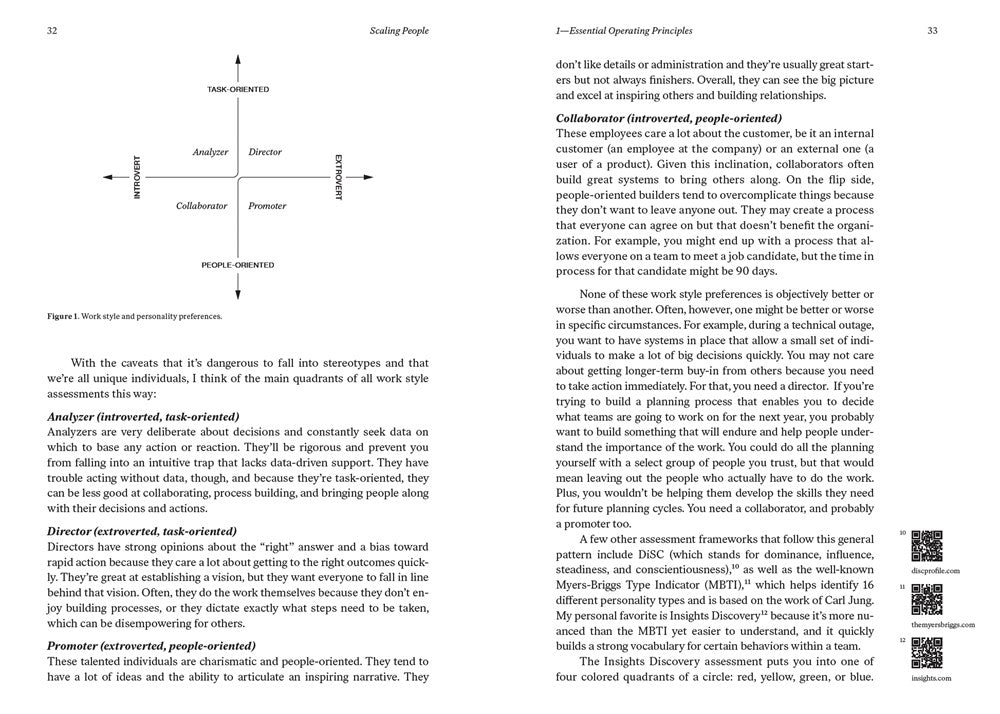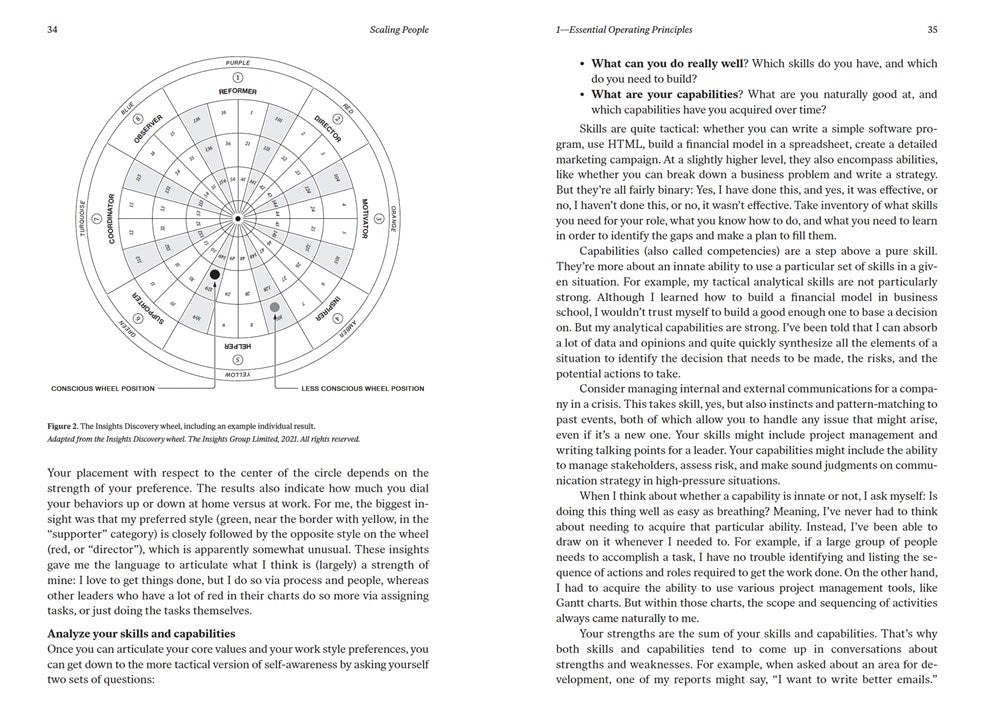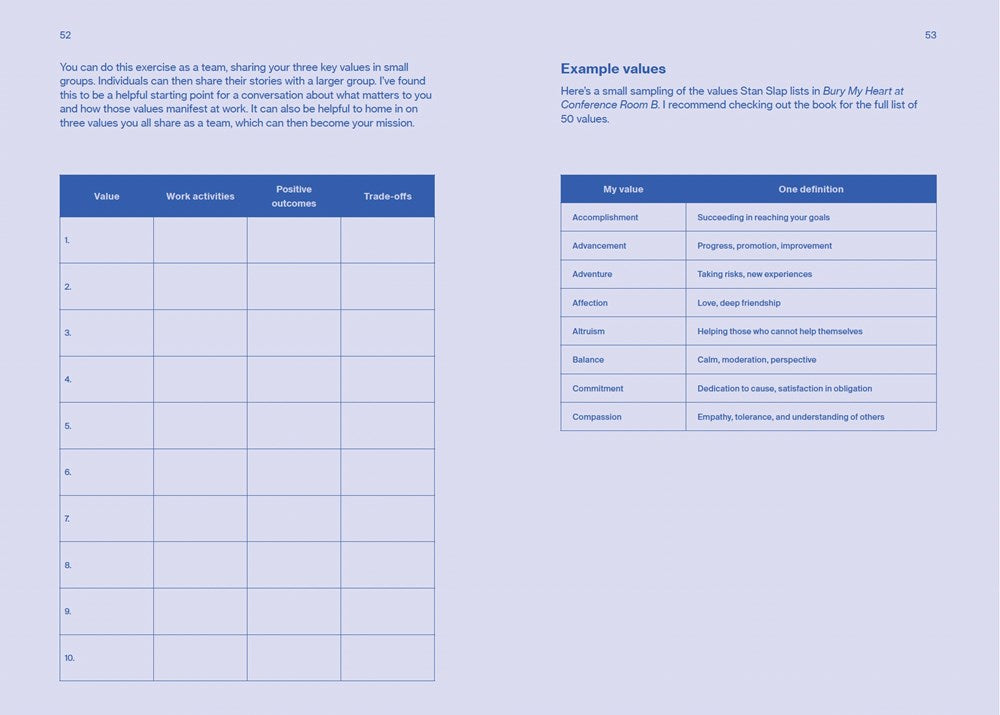 From a Stripe and Google executive, a practical guide to company building and scaling the most important resource it has: its people.

"Whether you are a new manager or a CEO, there are going to be moments when you feel alone and need help. Odds are, the advice you need is in Scaling People. You are going to pull this book off your shelf over and over!"
—Kim Scott, New York Times bestselling author of Radical Candor and Just Work

A leader at both Google and Stripe from their early days, Claire Hughes Johnson has worked with founders and company builders to try to replicate their success. The most common questions she's asked are not about business strategy—they're about how to scale the operating structures and people systems of a rapidly growing startup.

Scaling People is a practical and empathetic guide to being an effective leader and manager in a high-growth environment. The tactical information it puts forward—including guidance on crafting foundational documents, strategic and financial planning, hiring and team development, and feedback and performance mechanisms—can be applied to companies of any size, in any industry. Scaling People includes dozens of pages of worksheets, templates, exercises, and example documents to help founders, leaders, and company builders create scalable operating systems and lightweight processes that really work.

Implementing effective leadership and management practices takes effort and discipline, but the reward is a sustainable, scalable company that's set up for long-term success. Scaling People is a detailed roadmap for company builders to put the right operating systems and structures in place to scale the most important resource a company has: its people.
"Unapologetically practical in its focus… refreshingly pragmatic."
—The Economist

"The smartest and most useful book I've read on management this year."
—Nicholas Thompson, CEO of The Atlantic

"Scaling People reflects Claire's rich experience and formidable tactical mind. In its substantiveness, rigor, and practicality, it stands out from the bland avalanche of traditional managerial fare. It is a book written by a genuine expert with real, tangible lessons to impart."
—Mario Gabriele, founder of The Generalist

"ClaireJohnson gave me some of the best feedback of my career: 'You don't ask for helpoften enough.' Whether you are a new manager or a CEO, there are going to bemoments when you feel alone and need help. Odds are, the advice you need is inScaling People. You are going to pull this book off yourshelf over and over!"
—Kim Scott, author of RadicalCandor and Just Work

"Thepractical guide to running a world-class organization… Claire has demystifiedhow you run a large, high-performance organization, with clear concepts andpractical templates that you can start implementing today."
—JasonCitron, founder and CEO of Discord

"I was excitedto learn that Claire Hughes Johnson has taken her many years of operatingexcellence from Stripe and Google and distilled it into a new book. ScalingPeople is a key book to be added to the shelf of any people leader andmanager."
—Elad Gil, entrepreneur, investor, and author ofHigh Growth Handbook

"Scaling People is approachable, entertaining, and exceptionally useful, with lots of heart and humor. Claire leverages her years of unparalleled experience to provide a deeply helpful resource to read and revisit again and again."
—Aileen Lee, founder and managing partner of Cowboy Ventures

"Through the entirehistory of startups and entrepreneurship, the world expects founders and youngexecutives to succeed and thrive as their company grows larger and larger. Yetno one takes the time to give them the skills and processes that are necessaryto achieve great leadership. Now someone has—hats off to Claire Johnson forwriting Scaling People."
—Bill Gurley, generalpartner at Benchmark

"If you want to scale yourbusiness from 10 people to 10,000 without losing the things that make itspecial, Scaling People is the handbook you need."
—RaviGupta, former CFO and COO of Instacart, general partner at SequoiaCapital

"There's a lot of reinventing the wheel in a startup environment. Scaling People offers strong frameworks, sound advice, and tried-and-true processes that any company can use to build stronger foundations and sustainable success."
—Reid Hoffman, co-founder of LinkedIn, partner at Greylock, host of Masters of Scale

"Claire Hughes Johnson is the ultimate operator. She distills two decades of management and leadership expertise into one accessible volume with real-world examples and actionable guidance. Scaling People proves that it's possible to operate in a high-growth environment while simultaneously focusing on and caring about developing people—and that doing so also leads to a fundamentally stronger business."
—Mallun Yen, founder of Operator Collective

"Everything you need to know about building and scaling a company, being an exceptional leader and manager, and getting the best out of your people in one empathetic and enjoyable package—with easy-to-use worksheets and templates to boot."
—Frances Frei, author of Uncommon Service and Unleashed, professor at Harvard Business School

"Claire Hughes Johnson has been in the catbird seat at two companies: Google and Stripe. She participated in Google's transformative journey in the decade following its IPO. Since then, she has helped Stripe develop from a two-floor office into a global, multibillion-dollar infrastructure company on which millions of businesses depend. Two eras, two companies—one Claire."
—Michael Moritz, partner at Sequoia Capital
Claire Hughes Johnson is a corporate officer and advisor at Stripe. Previously, she was chief operating officer at Stripe from 2014 to 2021, helping the company grow from fewer than 200 employees to more than 8,000. At various times, she led business operations, sales, marketing, customer support, risk, real estate, and all of the people functions, including recruiting and HR. Prior to Stripe, she spent 10 years at Google leading business teams, including overseeing aspects of Gmail, Google Apps, and consumer operations, as well as serving as a vice president for AdWords, Google Offers, and Google's self-driving car project. She serves on the boards of Ameresco, the Atlantic, Aurora Innovation, and HubSpot, and is a trustee and current board president of Milton Academy. She lives outside of Boston with her husband, two children, and two neurotic dachshunds.